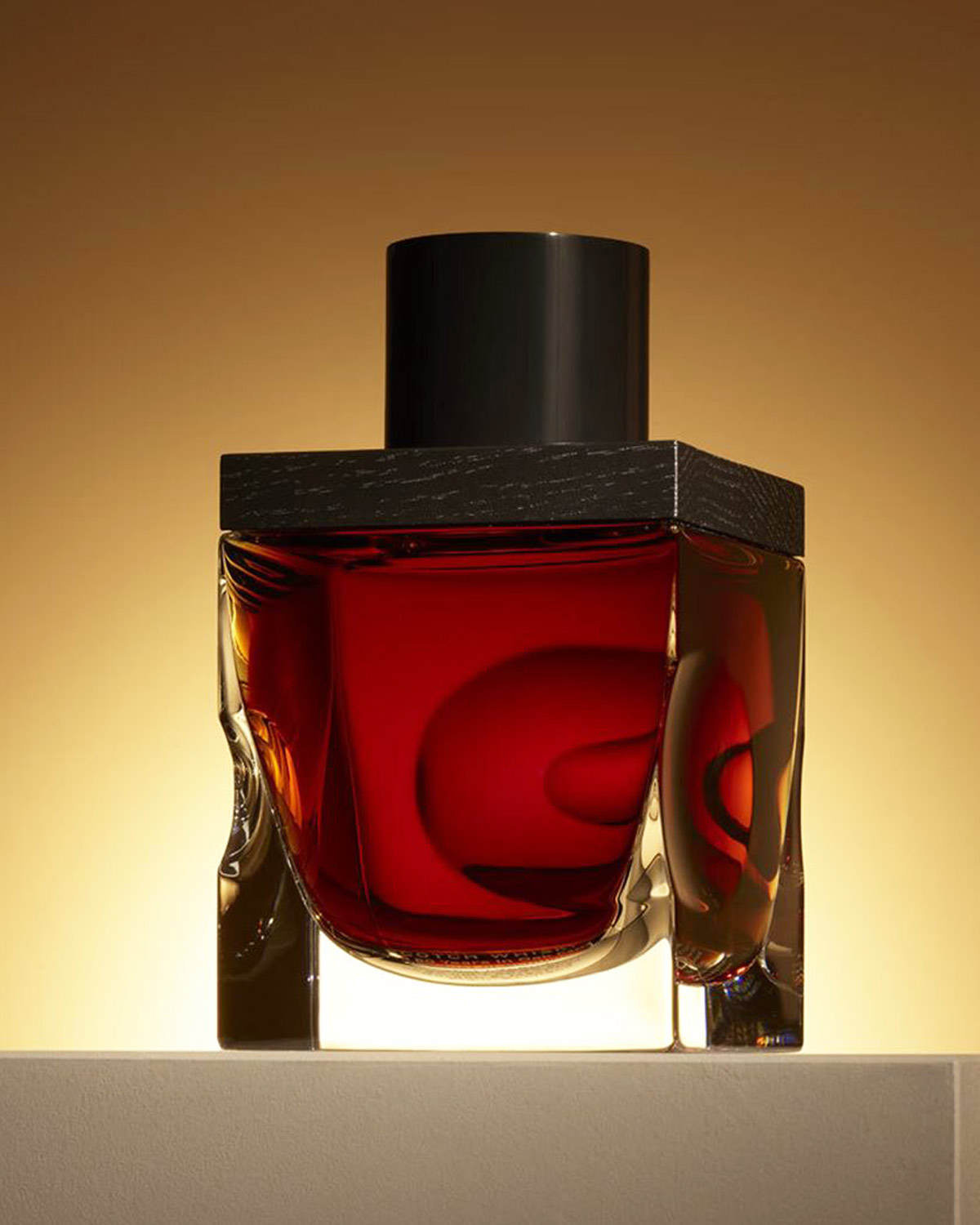 1940 Gordon & Macphail Generations Glenlivet 80 Year Old Cask Strength Single Malt Scotch Whisky (700ml)
Speyside, Highlands,
SCOTLAND
At the time of writing, the oldest single malt Scotch Whisky ever bottled & the most expensive independently bottled single malt Scotch whisky to ever be sold at auction.
Undeniably one of the ultimate whisky experiences currently on the planet. Legendary Scottish bottlers, Gordon & MacPhail have released 250 crystal decanters of the oldest single malt on record. Bottle #1 sold at auction for $262,000.00 AUD in Sothebys Hong Kong in October 2021, the largest sum ever paid for an independently bottled single malt Scotch whisky in history (the previous record-holder for the oldest single malt Scotch was Macallan's 78 Year Old Red Collection).
Cradled in oak for eighty years, the remarkable provenance of this malt deserves some historical context: The cask was raised from trees felled during the reign of Queen Victoria, at a time when Abraham Lincoln was still practicing as a lawyer. Before Williams & Humbert shipped this cask to Scotland, it had first been filled with mosto (pressed grape juice), then sobretables (the young fortified wine after it's taken off its lees), and finally, a more mature sherry. Upon its arrival in Elgin, the sherry cask was emptied and the contents were sold as Williams & Humbert oloroso.
Astonishingly, the aging of this whisky spans over two-fifths of the history of Glenlivet Distillery since its distilling license was granted in 1824. Unsurprisingly, notable differences exist in this whisky compared to today's Glenlivet. In 1940, barley was malted on-site and dried using local peat from the Faemussach Moss, and the spirit was distilled in two pairs of coal-fired stills with the vapours condensing through the coils of the worm tubs (in contrast, the modern Glenlivet Distillery no longer has its own maltings and produces unpeated spirit using 14 stills with shell and tube condensers). Once filled, the first-fill sherry cask was stencilled "Geo & JG Smith The Glenlivet Distillery 340 1940 111″—numbers that identify the cask number, the year of filling, and the volume of spirit recorded on the filling day. Those 111 British Imperial gallons are equivalent to 500 liters (132 gallons), which is what we expect a sherry butt to hold today.
The Generations series was launched in 2010, and there have been four releases to date, but this is the oldest. Says Ewen Macintosh, Managing Director of Gordon & Macphail, "Maturing a single malt Scotch over eight decades is an art, similar in many ways to architecture where you are creating something that needs to stand the test of time. Both Sir David and Gordon & MacPhail share a commitment to invest in the future. We both see the significance of creating something exceptional; leaving a legacy for future generations."
The stunning concept and presentation of the Generations 80 year old was created by internationally acclaimed architect and designer, Sir David Adjaye OBE.
Described by veteran whisky writer, Charlie MacLean as "One of the finest malts I have ever encountered", two bottles only have made it to Australia. Be one of an elite few to invest or savour in this landmark industry achievement.
Other reviews... Colour: amber. Nose: highly scented and polished, clearly hailing from the same family of American oak transport sherry casks that G&M were ubiquitously filling during this era. This highly aromatic mix of dried tropical fruits and coconut that can be found in many of their pre-war single malt bottlings from the 1980s and 1990s is on full display here. However, there's also more in the way of scented exotic hardwoods and their resins. Aged dried citrus peels, pu-ehr tea, dried flowers, tobaccos. It is very evidently an 'old' single malt on the nose, but blind you might have said anything from 40 to 60 years old. So arguably it feels younger than it is. It evolves more towards extremely classical aromas of wormwood, honey and soft waxes. I also find shoe leather, honeysuckle and old mead. These herbal and resinous aspects also hint at some peat influence that has probably long broken down into these beautiful wee sub-aromas. Indeed, a totally enchanting nose that you could (and should) spend time with. Despite what I wrote in the intro, so far I would say this whisky is stylistically rather distinct from the Cognac. Mouth: quite a wonderful arrival that once again firmly reminds us of many other old G&M bottlings, which in itself is probably a paean to their cask policy during these decades. The wood is present of course, big, spicy, clean and yet still restrained enough to leave plenty breathing space for other characteristics. Myriad dried exotic fruit flavours, suggestions of some very old Fins Bois cognac, aniseed, dried figs, pollens, deeply complex earthiness, soft peppery tones, petrichor and medicinal herbal flavours. After quite some time the sweetness on the palate becomes extremely impressive, very honeyed, resinous and exotic. That you would still have freshness and a sense of assertiveness from the fruit after 80 years is rather mind blowing. Finish: good length, delicately on tobaccos, dried leaves, flowers, herbs, pollens and gently bitter exotic teas. A tad fragile but still beautiful. Comments: As I mentioned above, it's extremely hard to assess such ancient whiskies, not only while retaining a sense of neutrality, but also this nagging feeling that they do not conform to normal assessment parameters. What I would say is that this one retains excellent levels of freshness, complexity and balance, while also displaying good length and power. It's just that the fact it would do so after 80 years is just totally astounding and genuinely thrilling; please never forget I am at heart, and 100% remain, a total whisky geek! On a technical level I think this is a stunning whisky, if not into the absolute stratosphere, but what is most impressive is what it tells us about the ageing potential of great single malts if done correctly. 93 points - whiskyfun.com
...Appearance: Deep umber with magenta lights; old polished rosewood. Aroma: A complex, mellow nose-feel, still vivacious after all these years. Top notes of almond oil, scented hand-soap, backed by sandalwood and gorse flowers on a warm day. A whiff of peat-smoke in the empty glass. Palate: An oily texture, and lightly sweet to start (dates, salted plums, figs), drying elegantly (traces of dry Oloroso Sherry), towards a lengthy menthol finish. Drop of water increases spiciness. Summary: Vibrant and wholly satisfying. One of the finest malts I have ever encountered. - Whisky writer, Charlie MacLean MBE.