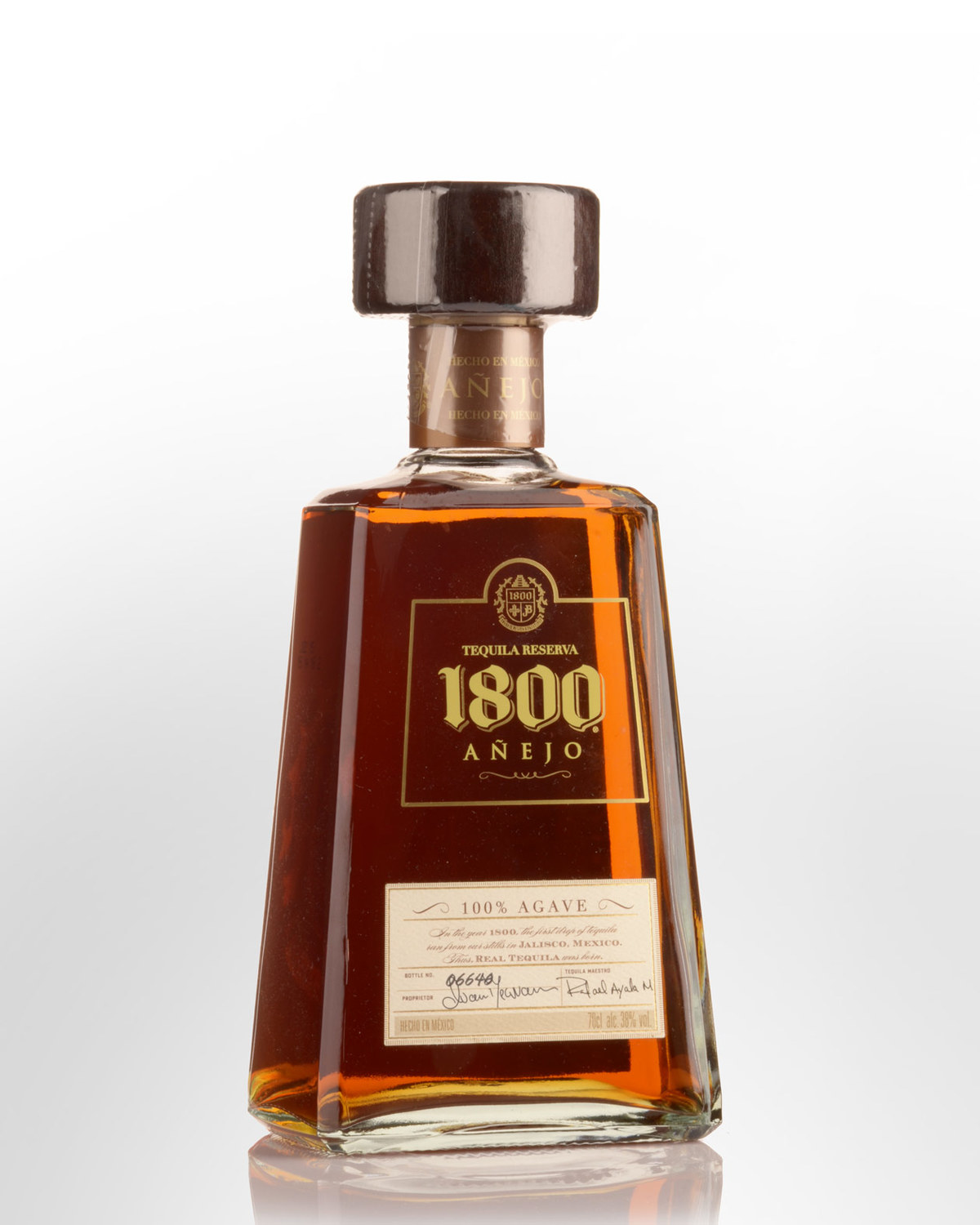 1800 Reserva Anejo 100% Agave Tequila (700ml)
MEXICO
1800 is a 100% Agave Tequila. To understand how this distinguishes it from other Tequila, it is necessary to know something of the process by which tequila is produced. Although Mexico is famed as the land of the cactus, Tequila is in fact distilled from the fermented juice of the Agave Plant, (not a cactus) otherwise known as the 'Century plant.' The Agave plant resembles an unripe, oversized pineapple or spiked cactus which shoots a giant blossom that can take up to twelve years to produce. At maturity, it stands about 5 feet high, is bluish green in colour and has a heart or 'pina' . It is these hearts which are actually used in the distillation process, the sweet juice extracted by compression, steaming and washing prior to fermentation & distillation.
The fermentation stage determines whether the final product will be 100 percent agave or mixed ("mixto"). The highest-quality Tequila is made using only fermented agave juice mixed with some water. Mixto however, is made by fermenting and then distilling a mix of agave juice and other sugars, usually cane sugar with water. Mixtos made and bottled in Mexico can contain up to 40% alcohol derived from other sugars. Mixtos that have been shipped in bulk for bottling overseas may have the agave content further reduced to 51% by the foreign bottler. Mexican law states that all 100% agave or aged Tequila must be bottled in Mexico. 100 percent agave Tequilas are clearly labelled as such. Anything else is classified as a Mixto Tequila, however the term is seldom used on bottle labels.
1800 is today the number one selling aged super premium tequila in America. Rested in French oak casks to create a distinctive smoothness, it boasts an exceptional mellowness making it the ultimate shot.
Tasting note: The first whiffs reveal plump, toffee-caramel notes underpinned by an asparagus-like agave aroma; aeration unearths nuances of fennel, white pepper, sage and rosemary—a complex and engaging bouquet. Palate entry is vegetal, green and off-dry; at midpalate the flavor profile turns sweet and sour, fruity and oaky. Concludes on a bittersweet note that somehow closes the circle on the journey. Rating: 90-95 - tasting note sourced from www.wineenthusiast.comsize>
 Click here to learn more about Tequila.