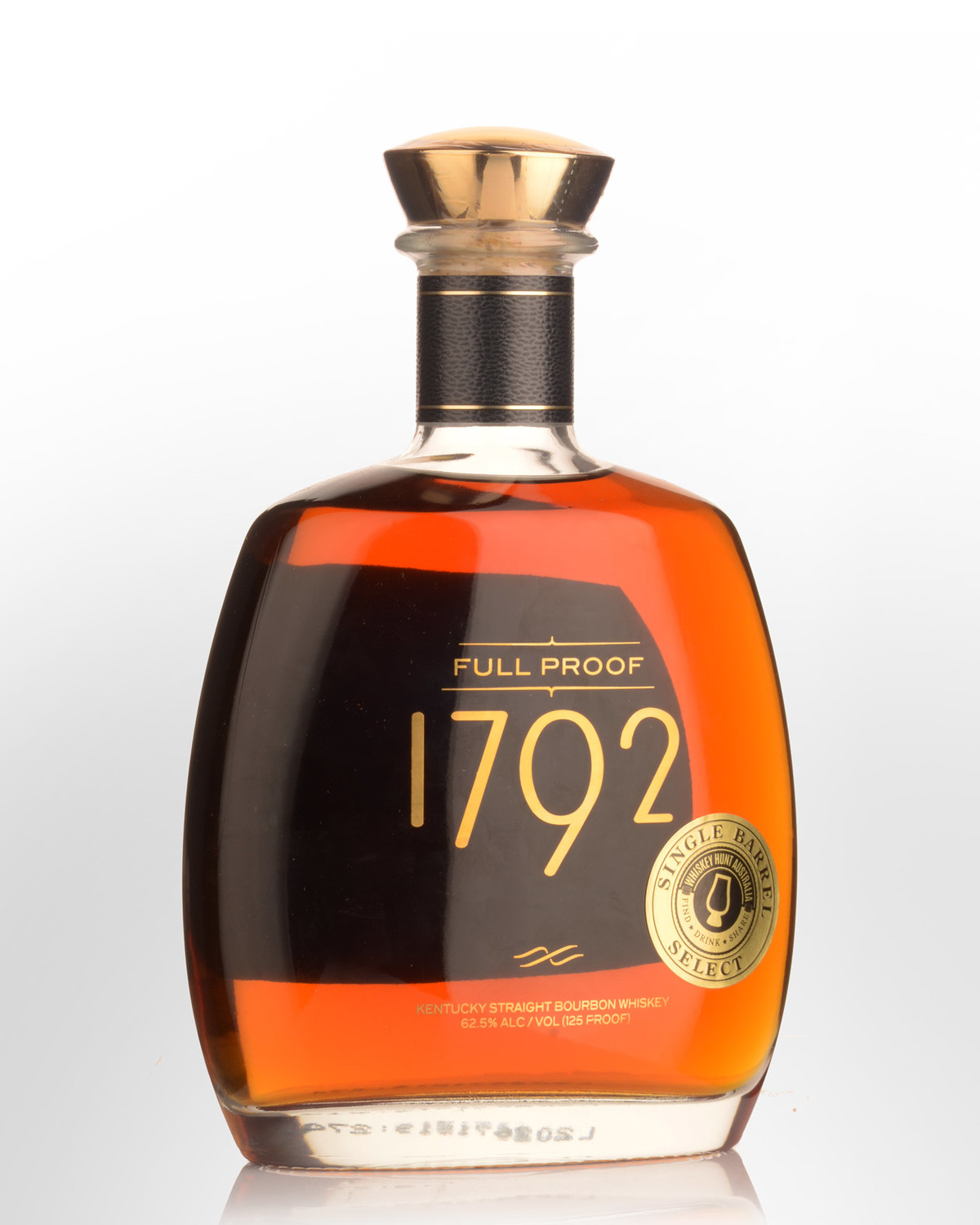 1792 Full Proof Single Barrel Select Cask Strength Bourbon Whiskey (750ml) - Whiskey Hunt Australia 2nd Edition
Limited to one bottle per customer.
After being named Jim Murray's World Whiskey of the Year in 2020, the demand for Full proof and Full proof barrel selects from 1792 has been off the charts - in fact, even the 46.85 ABV version has been difficult to source. Unfortunately due to Covid travel restrictions, WHA couldn't make their annual visit to Kentucky this year. Luckily, some strings were pulled and Barton Master Distiller, Danny Kahn once again came to the rescue by picking not one, but two incredible barrels. The outturn from this one was aged for approximately seven and a half years. Distilled on the 17th of December 2012 and bottled on the 25th of September 2020 yielding 174 bottles, it's Whiskey Hunt Australia's second release of this cask strength legend. Extremely limited allocation.
Master Distiller, Danny Kahn's tasting notes: "I'm getting a lot of stone fruits, cinnamon, vanilla, caramel, baking spice, the sweetness really helps balance out the finish. I'm noticing barrel aged components that tells me this was probably from a higher floor in the rickhouse. This one is my personal favourite no doubt about it."62.5% Alc./Vol. Non chill filtered.
See the full list of single barrel releases here: Whiskey Hunt Australia.