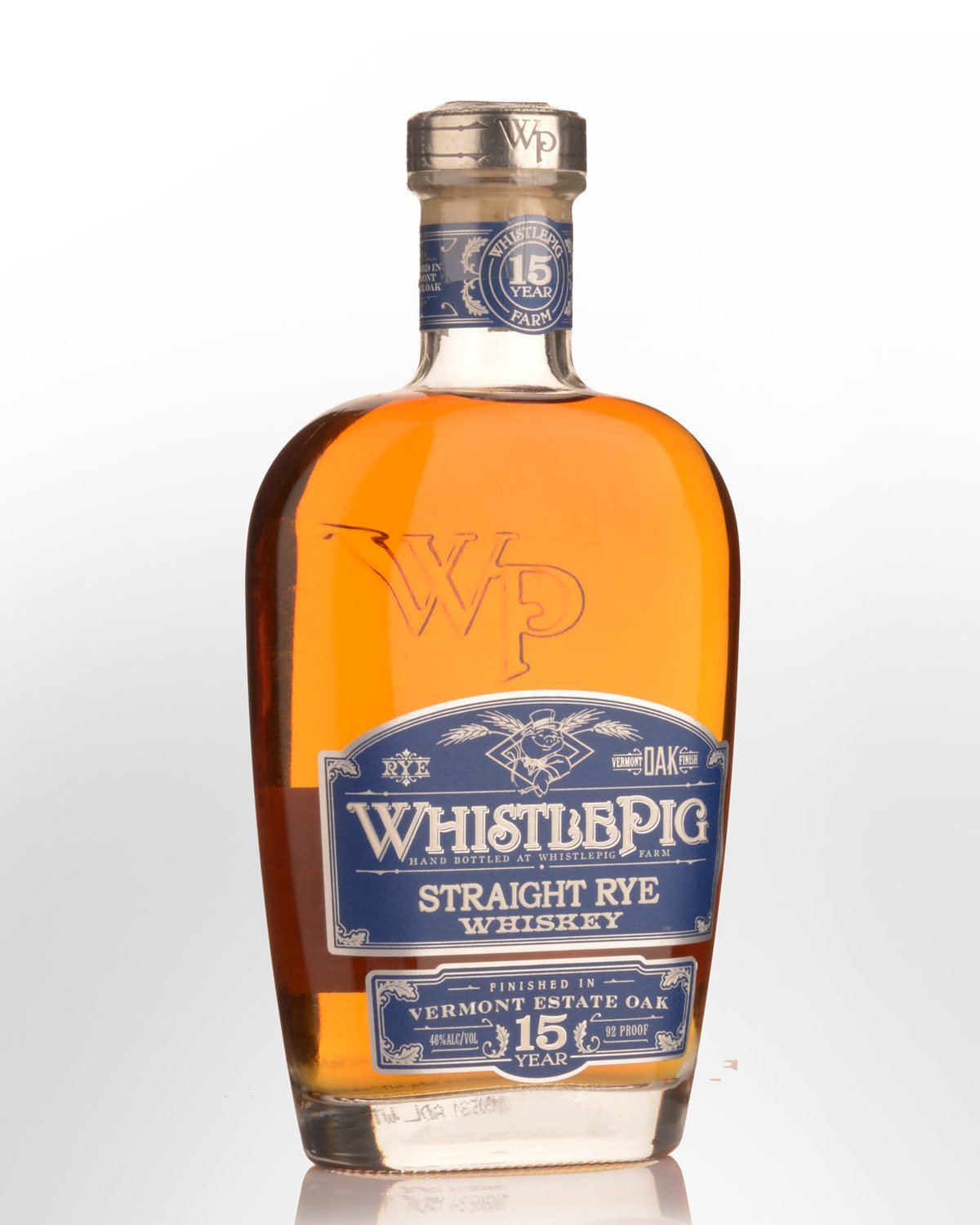 Whistle Pig Vermont Estate Oak 15 Year Old Straight Rye Whiskey (750ml)
UNITED STATES
Rated 97 points by Wine Enthusiast in the USA and ranked in the Top 100 Spirits for 2016.
Tasting note:
Finished in Vermont oak, this expression brings more of the sweet wood to the fore while the rye takes back seat. Vanilla, maple syrup, cinnamon and orange zest on the nose, followed by a creamy delivery laced with sweet spices and oily rye. The key grain comes through most at the finish, but remains understated, even when the aftertaste is deceptively long. Endlessly sippable, the overall impression is more like a single malt whisky or Bourbon.
46% Alc./Vol.
Other reviews...
This remarkably complex sipper leads with caramel and vanilla, then reverberates with rounded dried fruit, sherry and almond, fading into a long, gentle baking spice finish. Made with 100% rye sourced from Canada, this is finished in barrels made from Vermont oak and bottled in Vermont.
 97 points
- Voted one of the Top 100 spirits of 2016 by Wine Enthusiast Magazine.
WhistlePig does nothing by half measures. They had massive oak trees culled from their Vermont property, coopered into heavily-charred barrels, then used them to finish batches of already mature 100% rye. Layer on layer of soft vanilla, old lumber, cinnamon, fresh orange peels, baking spice, dark fruits, and medicinal hints of resin. Peppery hot and oakily sweet. A slight dustiness and a big juicy butterscotch kiss.
46% Alc./Vol.
89 points
- whiskyadvocate.com, reviewed by: Davin de Kergommeaux (Summer 2016)
"Warm amber in color with subtle leather notes in the nose, but primarily characterized by oak and vanilla. Honeysuckle is strong in the initial taste with a heavy rye presence on the mid-palate. The lingering finish is full of tobacco and cardamom."
92 points
- distiller.com