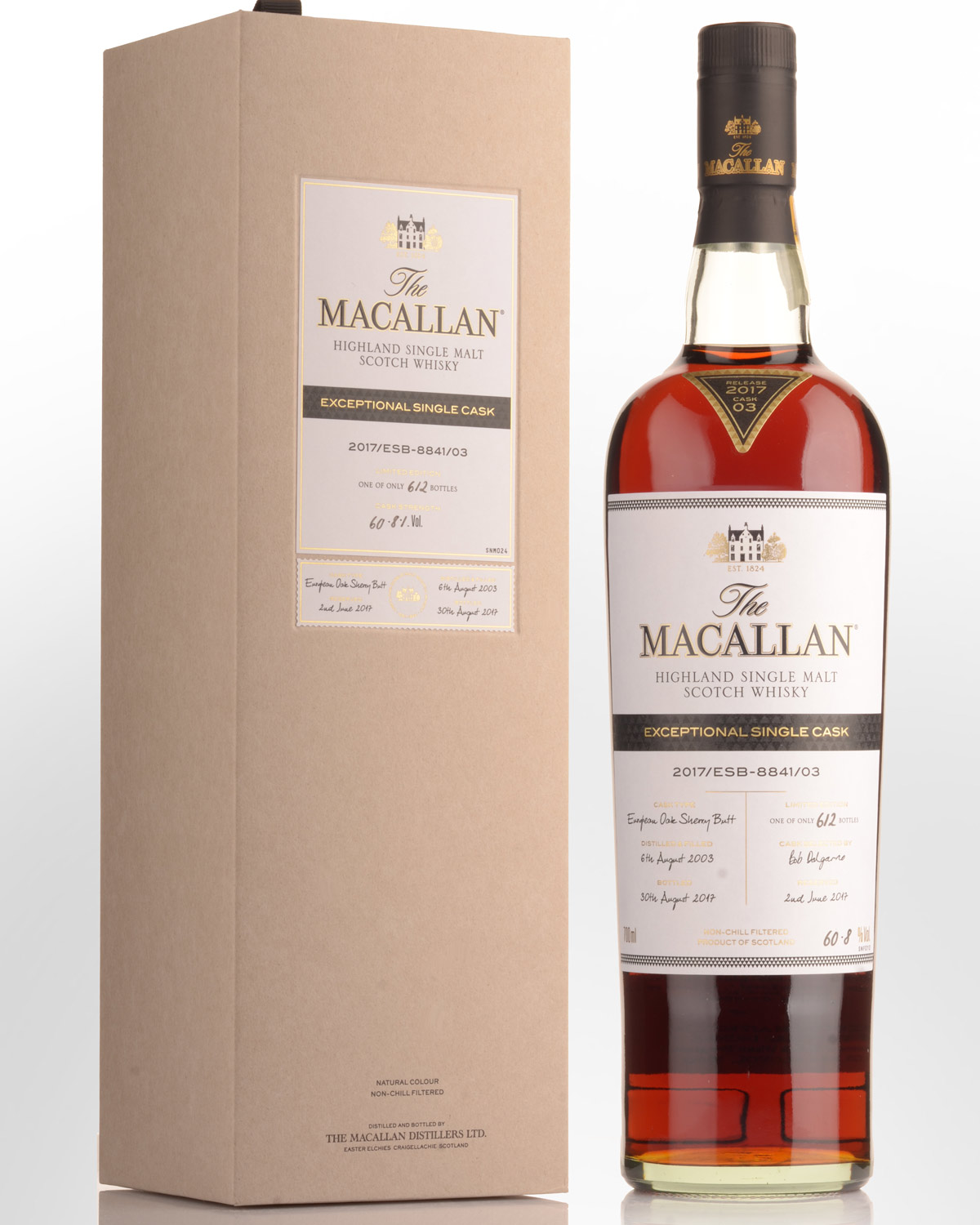 The Macallan Exceptional Single Cask 2017/ESB-8841/03 Limited Edition Cask Strength Single Malt Scotch Whisky (700ml) - Damaged Box
Speyside, Highlands,
SCOTLAND
Note: Has minor damage to the box and has been priced accordingly.
Created for the United States and parts of Asia, the "Exceptional Single Cask" series was launched in 2017, with all whiskies entirely matured in Sherry-seasoned casks filled between 1995 and 2004 and with age statements ranging from 12 to 22 years.
Distilled in 2002 and bottled in August 2017 after maturation in a European Oak Sherry butt, Exceptional cask No.3 was finally bottled at natural strength with an outturn of 612 bottles. Boasting a fabulous deep ruby red colour, expect a full bodied, rounded and balanced Macallan with aromas and flavours of dates, sultanas, hints of toffee and chocolate and a lasting, sweet, mouthcoating texture. Natural colour and non chill filtered.
More from Charlie Whitfield, manager of brand education and prestige whiskies, via a press release: "At the heart of The Macallan Estate sits the sample room, and within it the Whisky Maker's bench; the place where inspiration and dedication come together in the creation of The Macallan single malt," He adds, "Over years, and even centuries, an incredibly diverse range of whisky samples have graced the whisky maker's bench. This new range, bottled at cask strength, presents those particular cask samples which have taken our Whisky Makers by surprise. The Macallan's 'Exceptional Single Cask' range provides an opportunity to experience these moments."