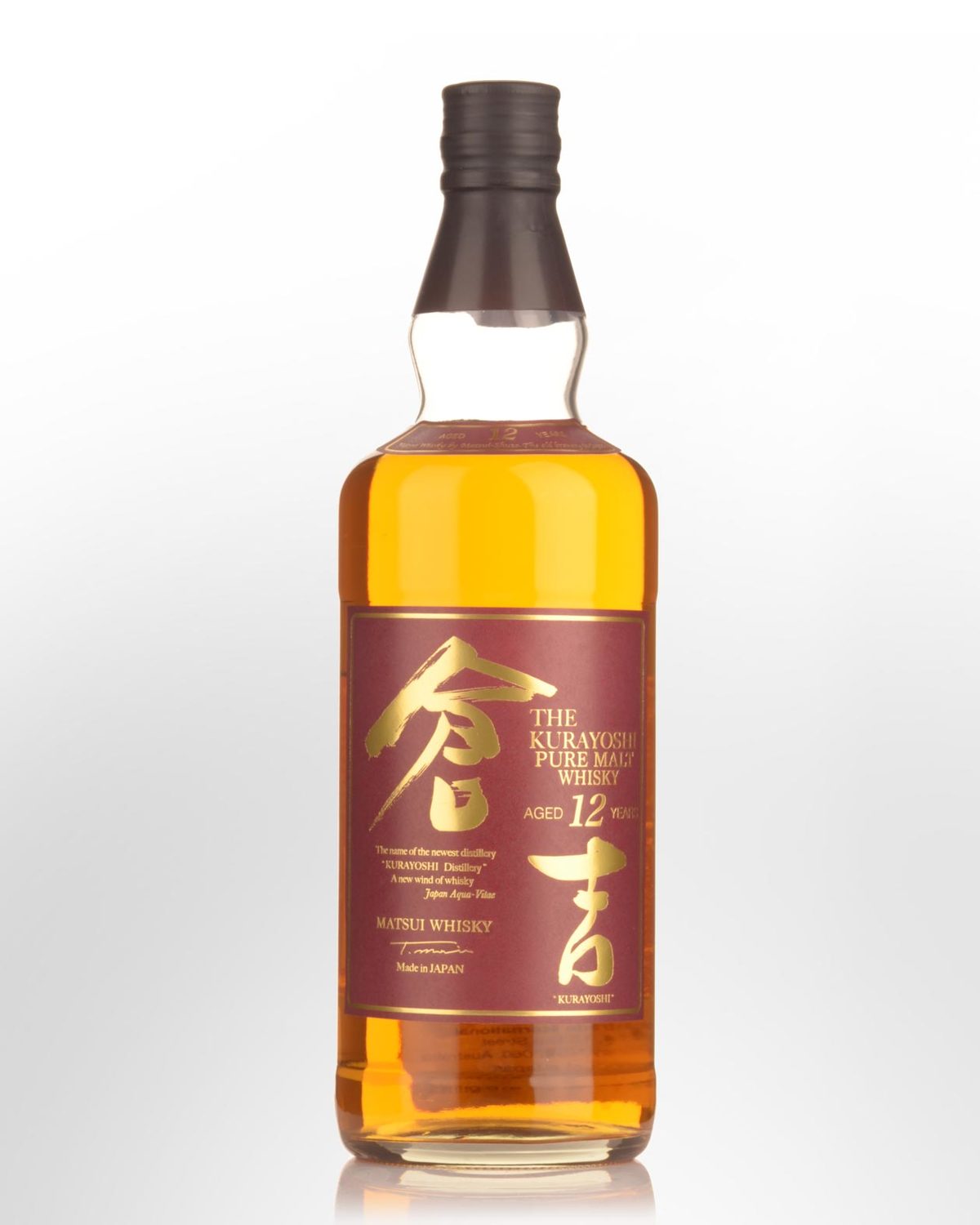 The Kurayoshi 12 Year Old Pure Malt Japanese Whisky (700ml) - No Gift Box
JAPAN
Note: Lifting to the small age statement label below the neck and some minor damage to the other labels. No box.
Kurayoshi are one of a few Japanese small-scale craft (or Ji) whiskies to be released in Australia. Created in the shadow of Mt Daisen, at the Matsui Distillery, the whiskies benefit from the mountain's crystal clear waters and over a century of expertise. The blenders here often combine malt whisky from Scotland with locally produced whisky. This is not an uncommon practice in Japan, and the exact breakdown typically remains undisclosed.
Tasting note: Polished copper. Not vastly different to the 8 year old, showing the same subtle Summer yellow fruits, only softer again and with delicious succulence, a bigger finish and better length. It's delicately oily with cocoa-dusted stewed fruits and buzzing spices through the finish. The balance is perfect here, and it feels older than it actually is. Pick of the bunch. 43% Alc./Vol. Non chill filtered.
Other reviews… This one's 'made in Japan' according to the label, maybe that's why the latter is deep purple (no, not particularly proud of that one). But what does 'made in Japan' really mean in Japan? Colour: straw. Nose: hold on, this is a very nice nose. Well, if they do indeed produce this in a certain 'Matsui Distillery', meaning that it would be actually distilled and matured there, well, kudos to them. If they're simply independent bottlers in disguise, well, same, because this is nice, rather mineral and grassy at first, then with pears and apples, as well as a little sweet ale. It is William-Granty. With water: porridge, mud, and barley. Scottish. Mouth (neat): good, malty and sweet, with peaches and a citrusy development, with touches of peat this time. This is really good. With water: easy apple juice and muesli. Finish: medium, a little weaker now. Sweet barley. Comments: works.
82 points - Serge Valentin, whisky-fun.com