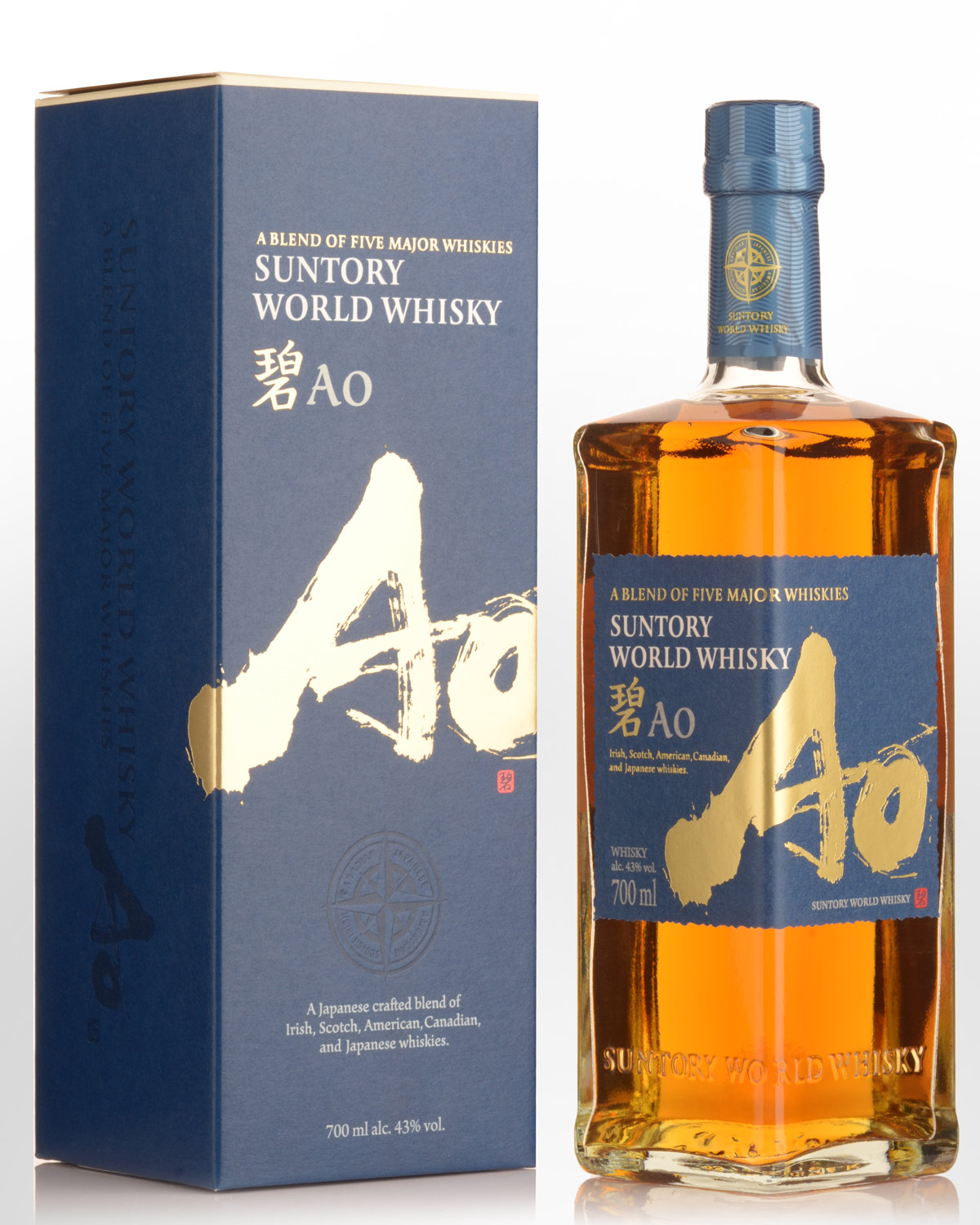 Suntory AO World Whisky (700ml) - Damaged Gift Box
JAPAN
Released to Global Travel Retail in October 2020, this hybrid combines whiskies from the five most noteworthy regions in the world - Japan, Scotland, Ireland, Canada and the U.S. Suntory's Chief Blender, Shinji Fukuyo named the concept whisky 'Ao' meaning "blue" in Japanese, intended to evoke "the oceans that connect these distilleries together." It's a whisky that pretty much does what the label suggests, offering a complex nose that wanders from sweet grains to more robust malt while also suggesting young Bourbon and trace smoke. Supple and integrated, the palate is a demonstration of Fukuyo's skills, starting out with faint citrus, vanilla and tea biscuits, building body and wood spice into the gently malty / smokey finale. It's followed by fruit'nut'chocolate and a light bourbon (or grain whisky) character through the aftertaste. Ultimately resembling a well-crafted malt-heavy blend, 'Ao' possesses some of the weight and character of a fruity Speysider, but with the grace and sweetness of an Irish Pot still or Canadian grain giving overall form and definition - especially through the finish. Also beautifully presented. 43% Alc./Vol.
Other reviews... The nose of the whisky evokes Scotch mostly, arguably a blend (which is fitting, considering that's basically what this is) vs. a single malt. Notes of well-toasted, heathery grain, a touch of smoke, and some lemon-heavy citrus are all evident, along with a honey note that recalls some Irish bottlings. The palate doesn't really shake the boat, offering a malty core that's touched with milk chocolate and some vanilla — perhaps the Jim Beam showing through, though just barely. From there the whisky adopts an earthier note, sultry but subtle, and nodding at some of the more aggressive wood elements you'll find in Suntory's Japanese stock, finishing with a reprise of citrus, just a bit. The balance, much to my surprise, is impeccable. While you'd have to be a savant to pick out all the component elements, Fukuyo has put them together so artfully that one really doesn't feel like they need to bother trying. As the highest-end of infinity bottles, Suntory Ao is one to seek out… next time you're in an airport, anyway. It's currently available at travel retail outlets only. - drinkhacker.com
"There's a very gentle mix of char and peat smoke on the nose. Sweet malt, toasted oak and a fruity note (mostly oranges) come through as well. The whisky is moderately rich on the palate with sweet/tart flavor profile mixed with barrel spices. There's a more than average length to the bittersweet finish. Very easy to drink. Overall, taste wise you get more of the European and Japanese whiskies coming through than the North American ones. Overall, an intriguing whisky, which for the price, makes a good value. " - distiller.com
Notes from the producers... aromas and flavours of orange peel, banana and mild spice in a multi-layered delivery that leads into a pleasingly smoky finish.