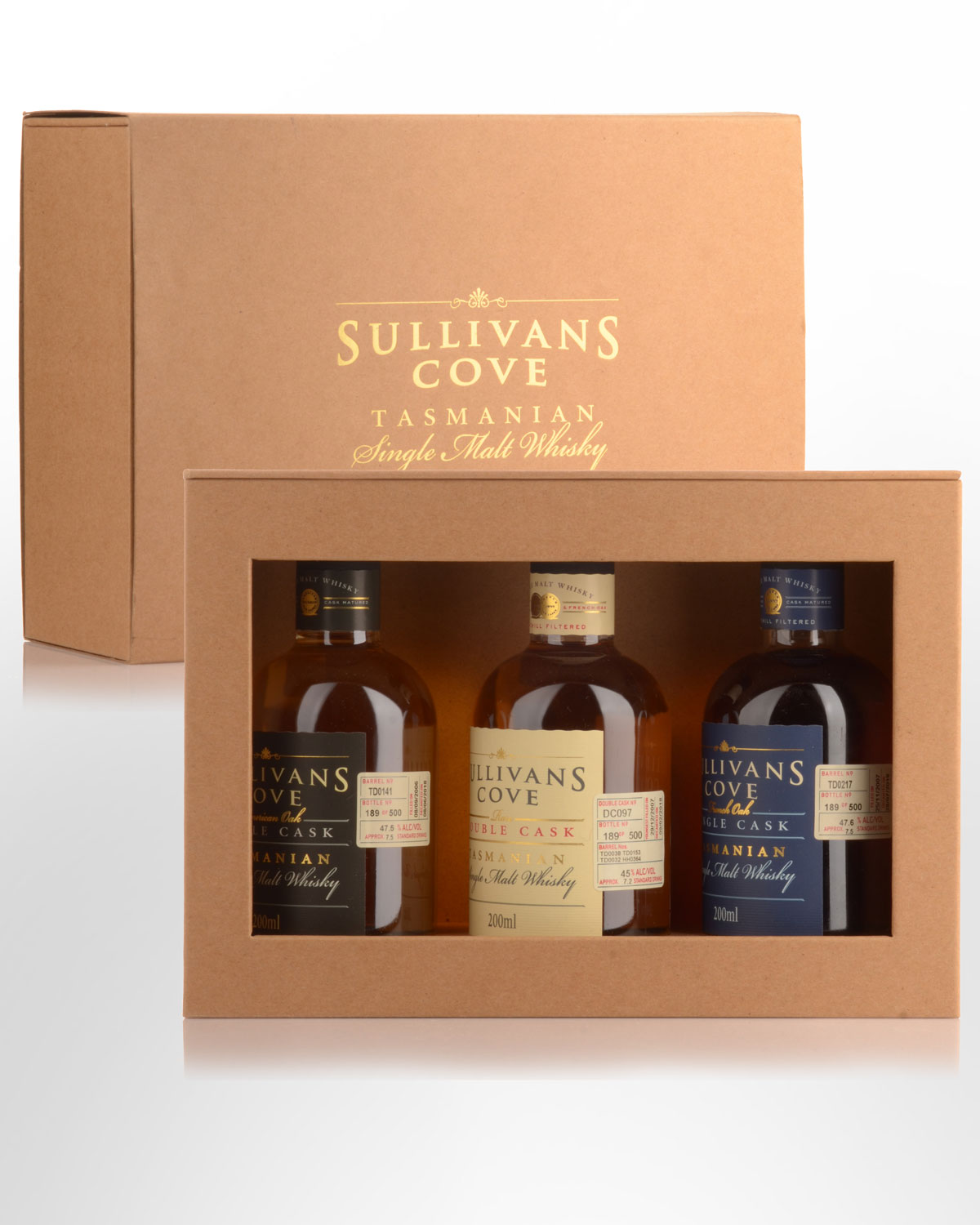 Sullivans Cove Single Malt Australian Whisky Trio TD0141, DC097 & TD0217 (3 x 200ml)
A charming and now rare three pack of Sullivan's Cove bottlings originally released circa 2018. This should particularly appeal to collectors as it includes the much celebrated French oak single cask release (blue label), arguably the bottle that put the Aussie whisky industry on the map after winning World's Best Single Malt at the World Whiskies Awards in 2014, following through in 2019. The pack contains one 200ml bottle of each of the following:
1 x French oak barrel 10 year old TD0217 47.5%
1x American oak barrel 11 year old TD0141 47.5%
1 x Double Cask DC097 10 year old 45%
All whiskies are non chill filtered. One only.