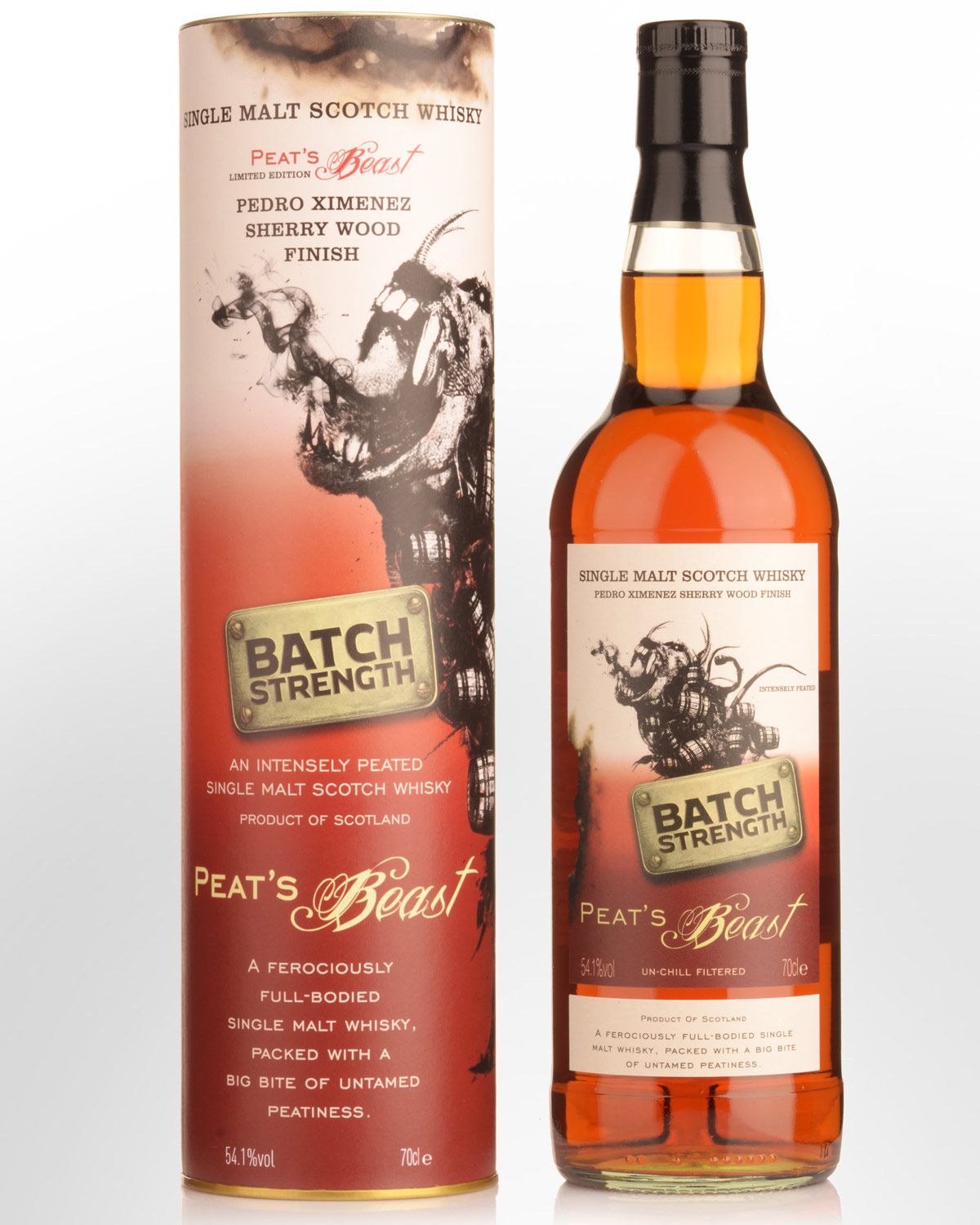 Peat's Beast Batch Strength Pedro Ximenez Finish Single Malt Scotch Whisky (700ml) - Damaged Gift Box
Goes without saying that this is a peated malt. Very heavily peated by all reports. It's another sourced whisky from Fox Fitzgerald Whisky Trading Co, a bulk supplier of malts based in the UK. Non-chill filtered and bottled at a high strength of 54.1%, it was finished for nine months in Pedro Ximénez (sweet) sherry casks.
Other reviews... Broad, juicy grape thumps into muscular peat, neither willing to compromise. Only a healthy strand of heather honey keeps everything together... If this whisky was comedy it would be pure slapstick. 89 points - Jim Murray's Whisky Bible 2021
"The PX influence is extremely noticeable. An intense, concentrated sweetness (jammy fruits, raisins) yet it's the balsamic vinegar note that stands out. The smoke is subtle by comparison. The palate displays chocolate, bonfire smoke, peat and leather, yet this is where it falls apart a bit. It's like a mixture of PX and peated single malt and the two don't play well." 79 points - distiller.com
Notes from the bottlers... Nose: smoke, tar, caramel, notes of sherry. Taste: Salty, smoky, pepper, notes of dates, figs, vanilla, sherry. Finish: Long lasting, notes of chocolate, raisins, caramel. Due to the intensity it is recommended to add a small amount of water.