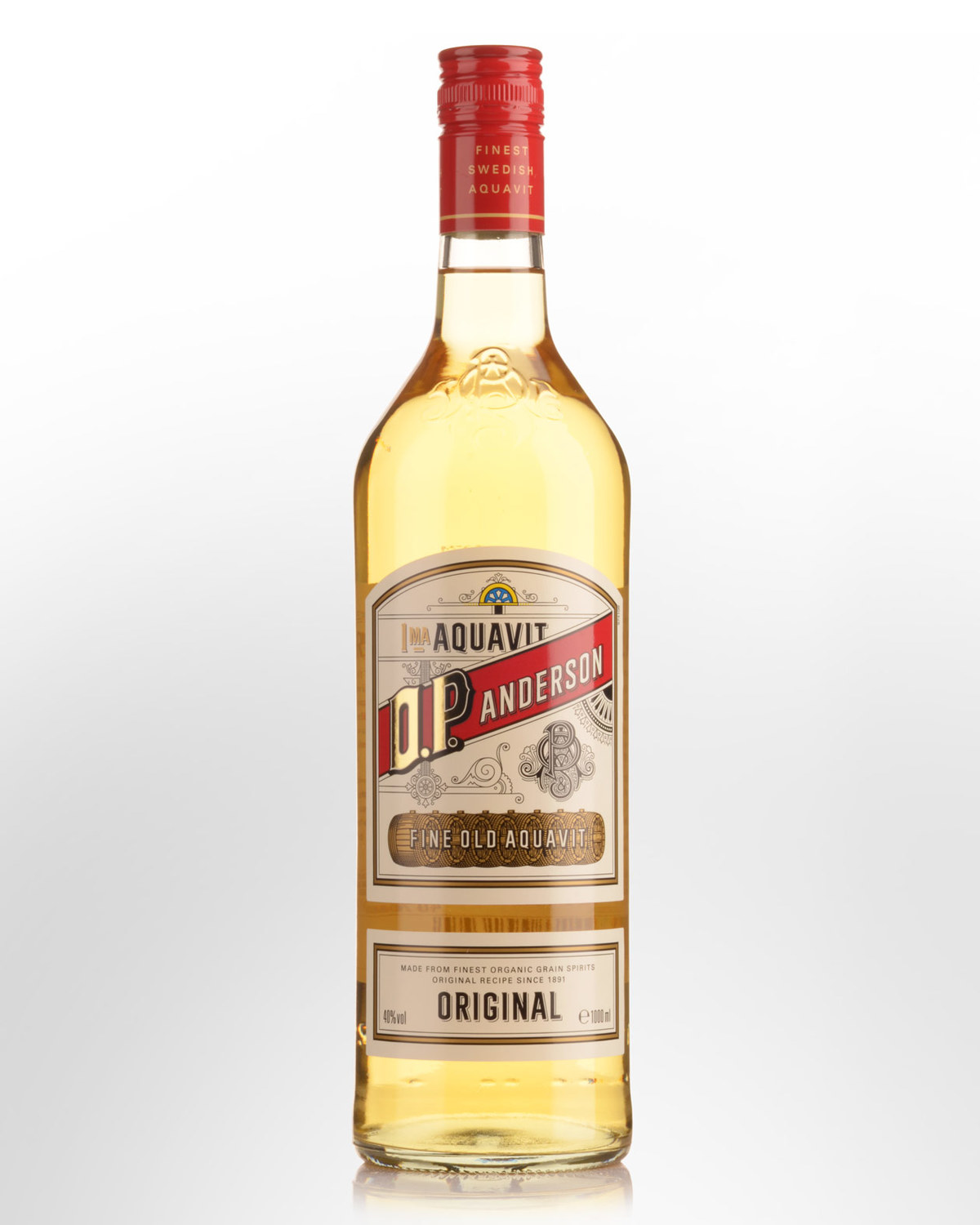 O.P.Anderson Aquavit (1000ml)
SWEDEN
'The Classic Taste of Aquavit.'
First introduced in 1891, O.P. Anderson is named after the legendary Aquavit maker, Olof Peter Anderson. Produced from 100% grain spirit, cummin, anise, coriander and fennel , O.P.Anderson is an assertive, old world classic with a complex flavour of spice, aniseed, caraway and fennel.
'AWARDED A SILVER MEDAL AT THE 1998 INTERNATIONAL WINE & SPIRITS COMPETITION.'
In addition to traditional smorgasboard dishes such as salmon and herring, O.P.Anderson adds new dimensions to dishes like Peking duck, grilled lobster, tandoori chicken, smoked salmon or prawns. To be at its best, O.P.Anderson should be served in small aquavit glasses and chilled. Shelf life is 2 years minimum. Avoid direct exposure to sunlight.
Tasting note: Clear. Dry, subdued scents of caraway, fennel and thyme. The palate has a juicy mouth feel with concentrated anise and sweet rye flavours delivered over a pure, silky, soft and very gently warming spirit. Good length. Finishes long with a gently spicy liquorice and caraway fade. 40% alc./vol.
 Click here to learn more about Liqueurs.

 Click here for Classic Cocktails.