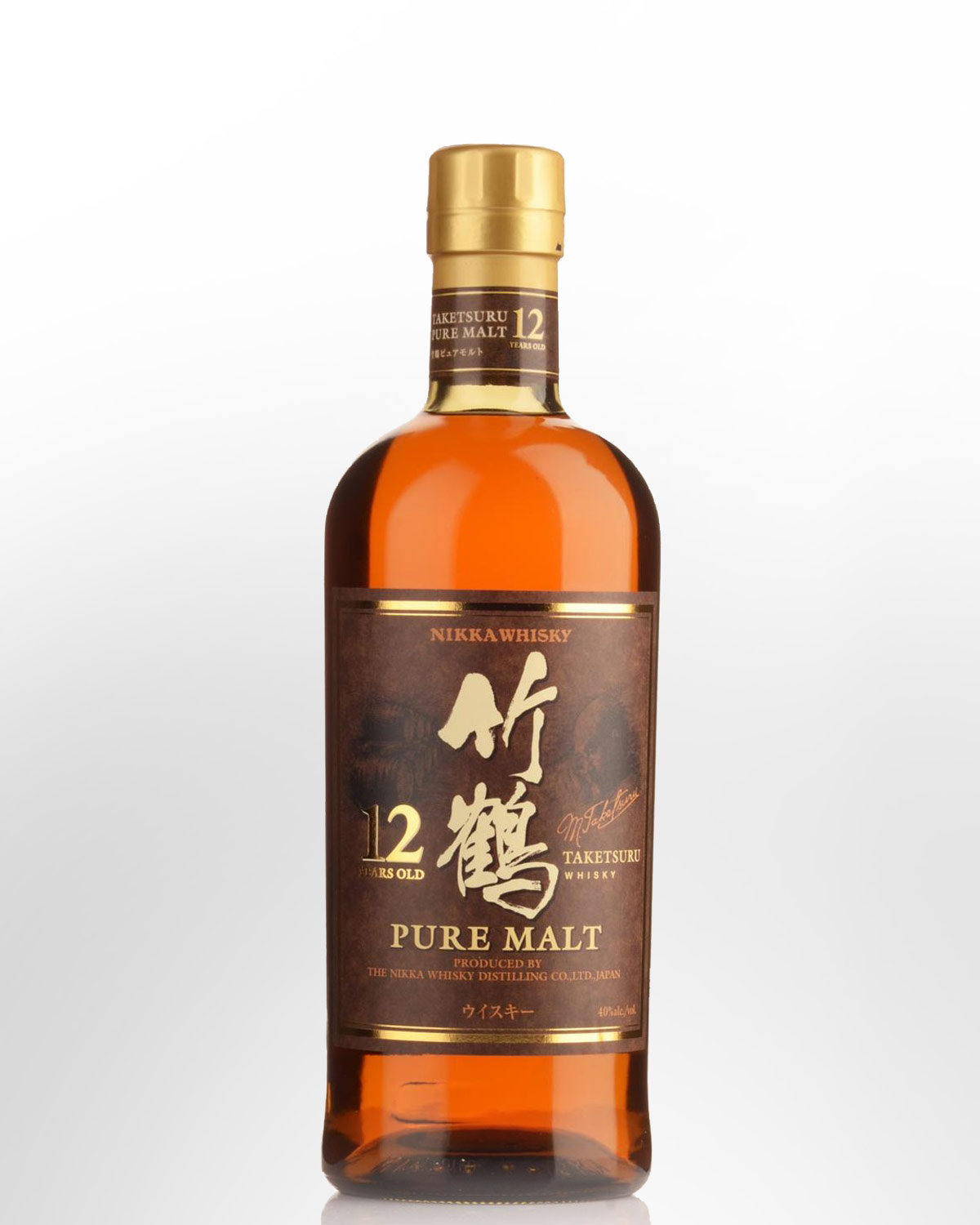 Nikka Taketsuru Pure Malt 12 Year Old Blended Malt Japanese Whisky (700ml) - No Gift Box
JAPAN
Rumoured to be discontinued, prices are already jumping abroad. Best buy now while Australia is still catching up!
The 12 year old blended malt sourced from two of Nikka's distilleries, Yoichi and Miyagikyo, named after the company's founder, Masataka Taketsuru. An NAS (no age statement) Taketsuru bottling has recently been released (2016) in Australia at an increased price.
Note: Box has come from a private collection and as such has some minor scuffing/scratches/handling marks.
Other reviews... "At last!" they cry. Anchor Distilling is bringing in whiskies from Nikka. I taunted you with the first of the initial brace in 2010, the exemplary Yoichi 15 year old (a hefty 95 points). The second is the firm's vatted malt, Taketsuru 12 year old. A mix of Yoichi and Miyagikyo distillates, it is the latter which is to the fore here: a honey-laden mix of cut flowers, persimmon, vanilla, and apple. More are on their way. 81 points
- www.maltadvocate.com (Vol. 22, #1) Reviewed by: Dave Broom
...the nose may be mollassed, sticky treacle pudding, but it spices up on the palate.
84 points - Jim Murrays Whisky Bible 2014
Note: Bottle(s) have come from a private collection and as such may have some minor bruising/wear and tear to the boxes. If you have any concerns about the condition of an item please contact us on 1800 069 295.