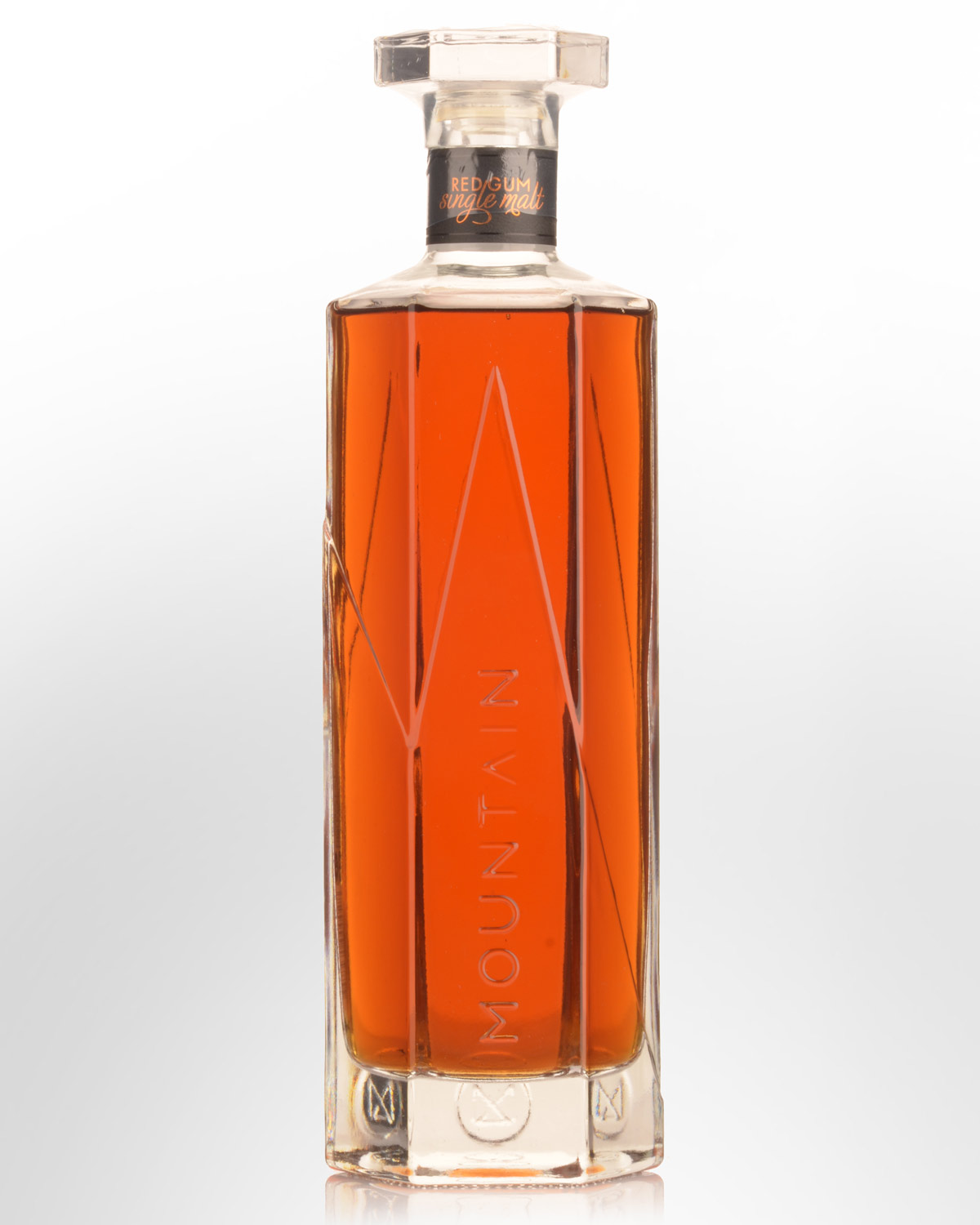 Mountain Distilling Red Gum Cask Strength Single Malt Australian Whisky (700ml)
Macedon Ranges, Victoria,
AUSTRALIA
Local winery owner, George Cremasco and beer marketer, Michael Harris kickstarted Mountain Distilling in 2018. We were introduced to them via their gins, but a single malt was always in the pipeline. And no ordinary malt. Flirting with the very definition of whisk(e)y, this has been matured via alternative ageing technology, reducing the maturation period from years to months - or even weeks. Barrels are not involved, but red gum wood is. The exact nature of the process is a closely guarded secret. Yet, this deeply coloured liquid smells and tastes like whisky, and good whisky at that. The nose has something of a distant smouldering eucalyptus or pipe tobacco character, perhaps green cardamom too, but shifts to a malty sweetness, hinting at dark cherries, dark chocolate and fruity coffee bean aromas. It's clearly high strength, with presence and intensity on the palate; bold young malt is augmented by deeply warming wood spices, while the finish hints at lemon chutney and chilli infused dark chocolate, with an almost oily quality that reflects that smokey note on the nose. It's a captivating malt of considerable personality that references California's 'Abominations'. We received a 20ml sample, but it would take more than a short, sharp tasting to fully fathom. Make it your next bbq whisky. 58% Alc./Vol. Very limited stocks.
Other reviews... "Herbaceous, spicy smoked nose with aromas of caramel, burnt wood and hedgerow. Peat comes through well on the palate and balances the flavours of prunes, Christmas spice and pear, brightened by a hint of citrus". Gold and 95 points at IWSC 2021
...It's almost impossible to believe a single malt this generously proportioned and multilayered and so full of character only took three weeks to mature. It's a big bold spirit (58 per cent alcohol by volume), deep golden in the glass, attractively oily and rich and sweet in the mouth, with a breath of outback campfire. Although it doesn't perhaps have the finesse of a conventionally matured single malt whisky, what it lacks in subtlety it makes up in flavour. - Max Allen, Australian Fin Review