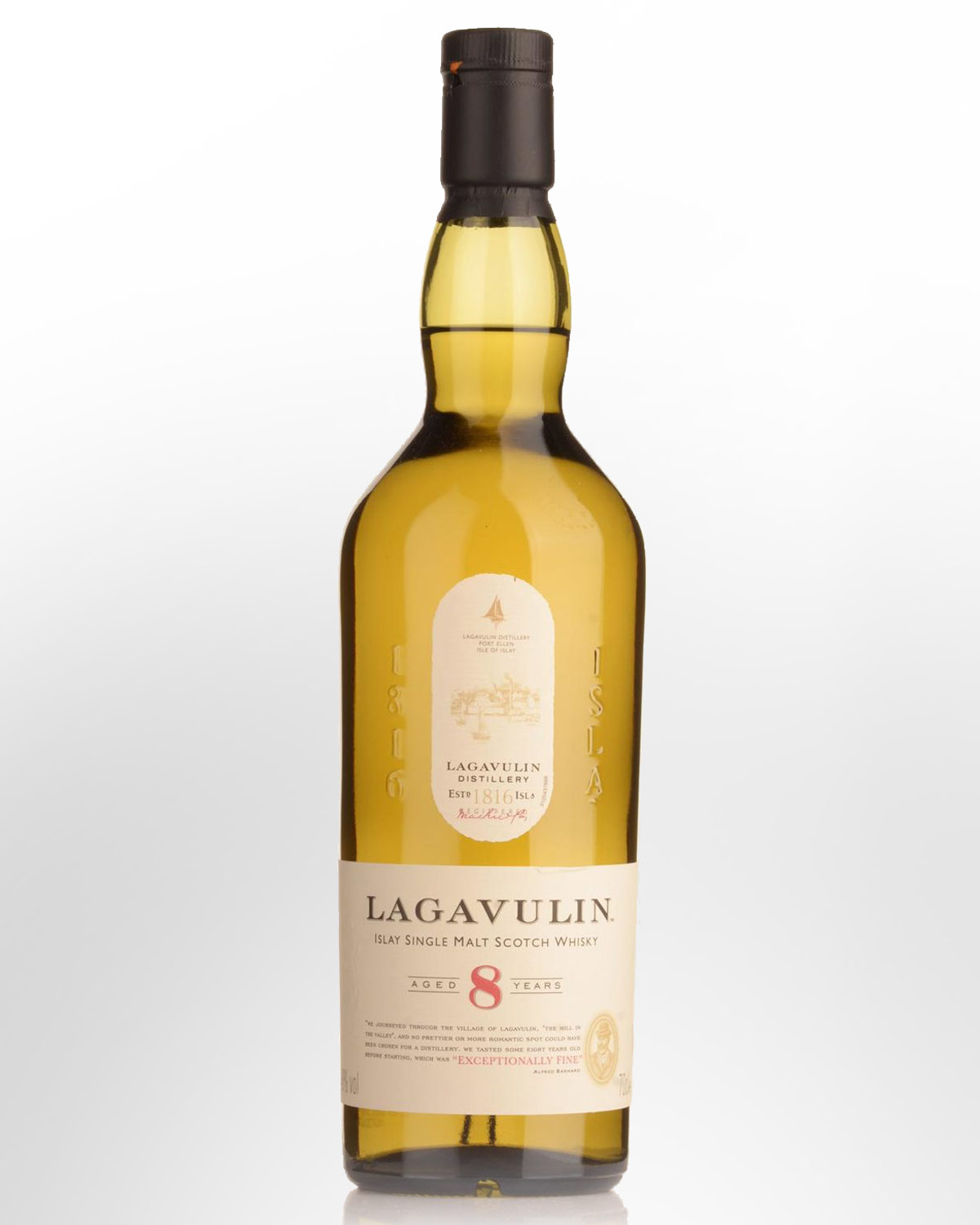 Lagavulin 8 Year Old Single Malt Scotch Whisky (700ml) - No Gift Box
An unusual age statement is inspired by Alfred Barnard's visit to the distillery in 1887 which became part of his book, "The Whisky Distilleries of the United Kingdom".
According to Diageo Director of Whisky Outreach, Dr. Nick Morgan, "At the end of the tour, he was given a taste of the whisky…he tasted an eight-year-old Lagavulin, which, of course, remember at the time was actually quite old…whiskies were considered to be venerable once they got around six years old in the 19th Century," Morgan said in an interview with www.whiskycast.com. "He declared that whisky to be exceptionally fine, so our mission with this bottling was to find an exceptionally fine eight-year-old liquid which we thought Barnard would quite like if he were to be back here tasting it today."
Tasting note: Very pale straw gold showing considerable legs. Powerful and complex aromas include cocoa, sea spray, white pepper, dilute Elastoplast and lanolin followed by hints of citrus zest. Several minutes air contact accents the latent malt as well as dark chocolate. Concentrated but also surprisingly soft; almost creamy with grassy malt and a juicy vanilla, kelp and peppermint finish that goes long into the aftertaste. A departure from the 16, but terrific young malt. 48% Alc./Vol.
Other reviews... Nose: Pronounced maritime and smoke notes, with underlying fresh-cut brown bread. Citrus in the background (lemon zest?). Notes of red fruits develop with the addition of water. Fresh and lively. Palate: The body is quite light but clearly is distinctively Lagavulin with the signature taste of sweet, warm, tarry wood smoke and developing depth and complexity. More sweet notes emerge with water to tussle with the Lapsang Souchong black tea flavours. Hints of herbal tobacco and fresh mint. Finish: The smoke lingers engagingly with a final flourish of sweet minty tea perhaps served from a cedarwood chalice that had been dipped in the sea. If this is the start of Lagavulin 200 then 2016 will be a year to remember. 48% Alc./Vol.
- Ian Buxton, www.whiskymag.com