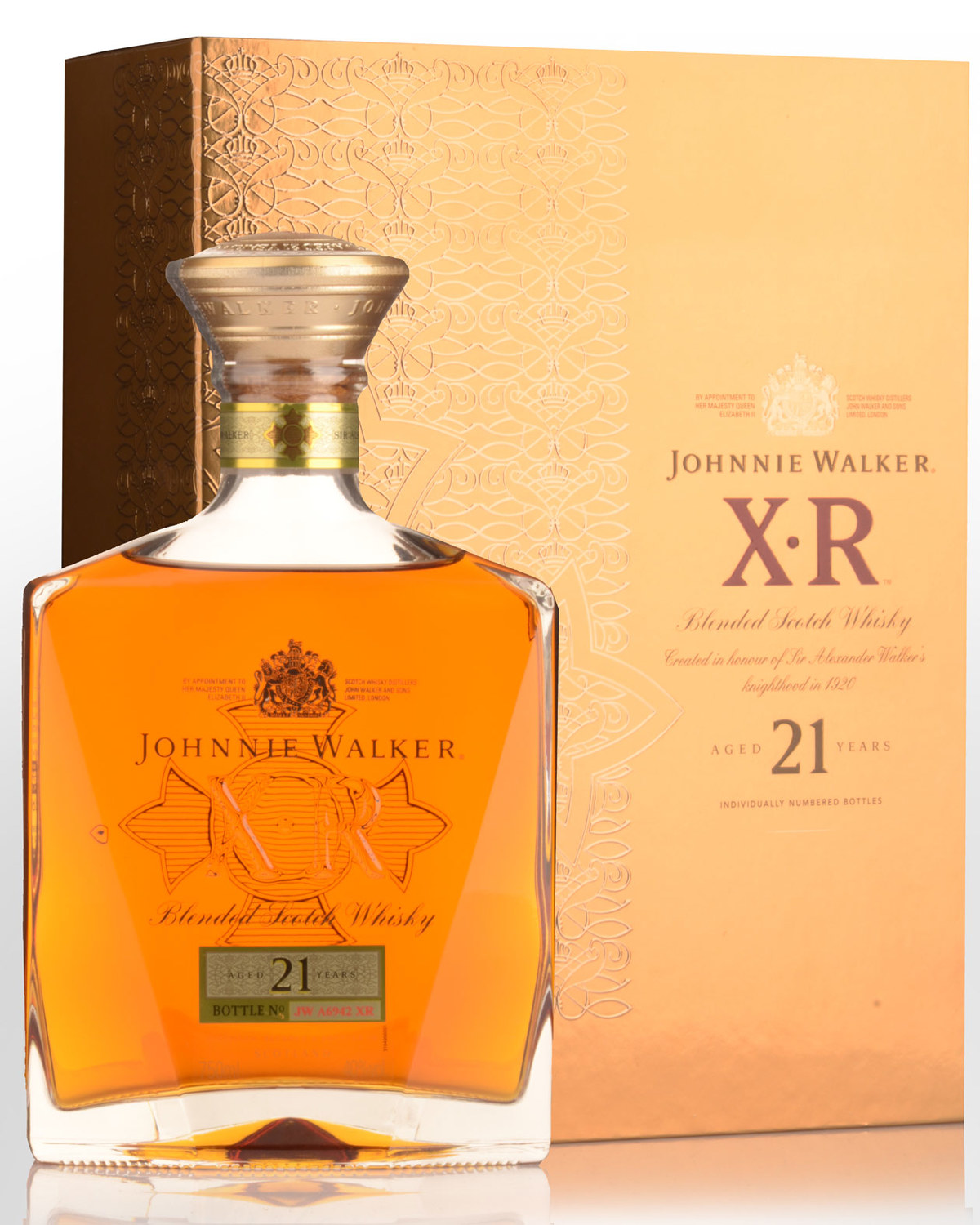 Johnnie Walker XR 21 Year Old Blended Scotch Whisky (750ml) - Previous Edition
SCOTLAND
Note: This bottle has come from a private collection and the box shows some minor wear and tear.

Johnnie Walker XR 21 YO is an exclusive blend inspired by the handwritten notes of Sir Alexander Walker, the grandson of founder Johnnie Walker. Sourced from the exclusive reserve of aged casks, including those of the now silent Brora distillery, the whisky has been allowed to age for twenty-one years, achieving a smooth, deep blend - the depth and intensity of aged oak, the subtle notes of vanilla, the sweet hint of golden honey and a very smooth finish. Each bottle is uniquely numbered.

Collector's note: Older bottlings may have scuffing, cellar bloom, scratches or dents to the packaging. We endeavour to describe the condition of the item in the product description text. Minor markings are inevitable with old bottlings, so we request collector's have reasonable expectations in this regard. Not every imperfection can be noted. Refer to the product images or contact us if you have any concerns about the condition of an item on 1800 069 295.