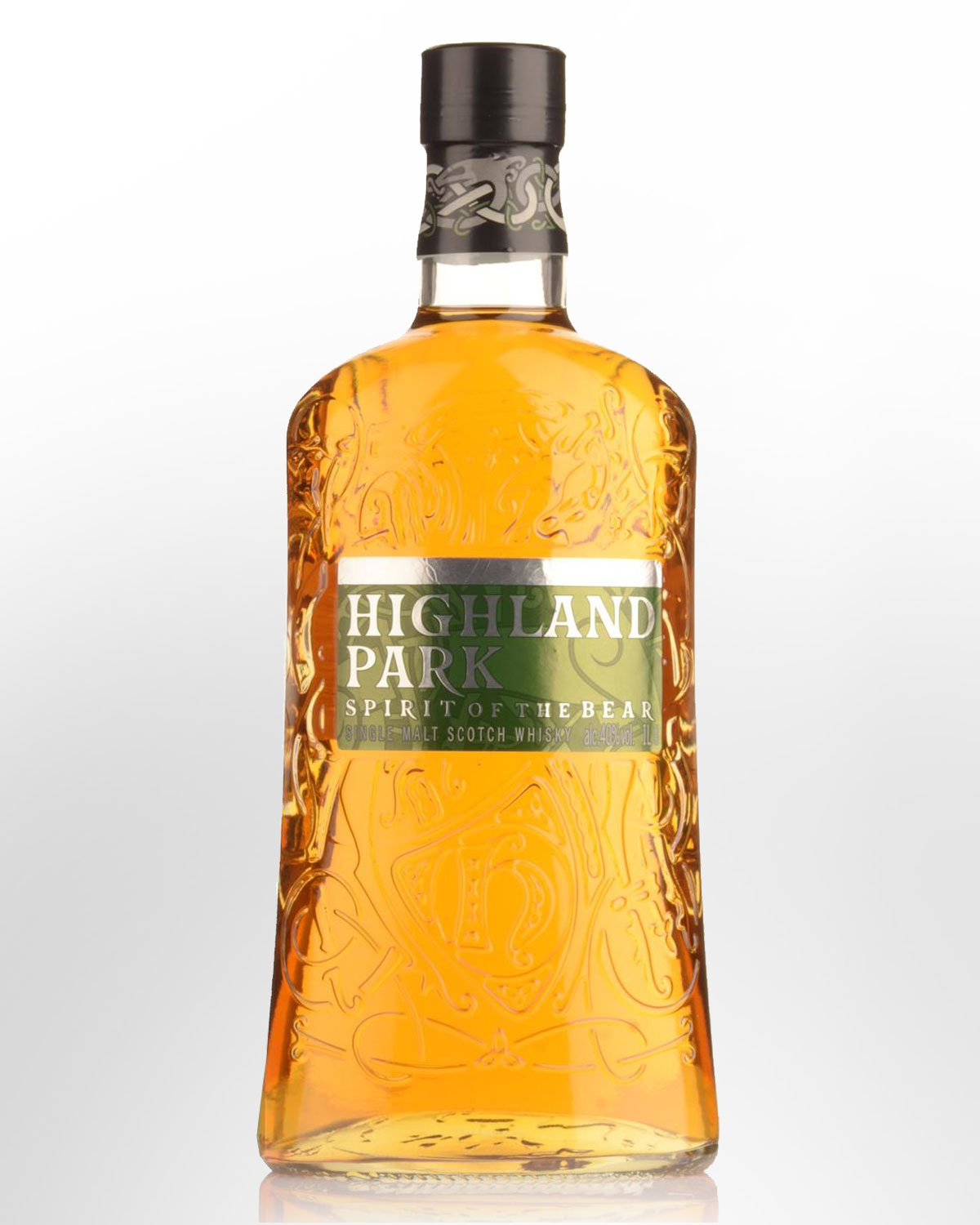 Highland Park Spirit of the Bear Single Malt Scotch Whisky (1000ml) - No Gift Box
SCOTLAND
A clear value buy in the large format stakes.
Part of a duty free exclusive series inspired by iconic animals in Viking culture, Spirit of the Bear is a no-age-statement expression matured primarily in ex-Sherry American oak.
These releases come with some interesting back stories: Preparing for battle, Viking warriors believed they could harness the great bear's mighty power and stamina by wrapping themselves in its skins. These fearless warriors became known as 'berserkers', their name derived from the old Norse words 'ber' – bear and 'sekr '– skin. Bottled in a one litre format.
Tasting note: Brilliant copper. 'Bear' is another HP that gets better after time in the glass. Also quite smokey by this distillery's standards, the initially low-key aroma builds with baked citrus, hints of feijoa, dilute honey and attractive coastal freshness. It's soft and well-rounded, even a touch oily, with no shortage of flavour at 40% ABV. A pleasant ginger heat accompanies Highland Park's typical honeyed, toasted muesli notes, all covered in a blanket of dry, ashy peat that gets more salient and mezcal-like through the aftertaste. Light to medium bodied but showing character and balance, it's a clear value buy in the large format stakes.
Other reviews… This one is NAS. Bear with me (ha ha)… Oh and bears seem to be killing sheep too (in the Pyrénées mountains)… Colour: straw. Nose: indeed it is NAS, but there's something that I like better in this nose. It seems to be more natural, brighter, with less sherry (fruit peel) and more of those mineral/coastal notes that are working so well in Highland Park. Medicament. Actually, I'm really fond of this nose that lets the distillate shine through some more restrained wood. Love the citrus and the touches of damp crushed chalk too. Mouth: really very good! Sucking pebbles while quaffing lime juice and crunching ginger. Nice grassy smokiness in the background, and some green pepper again. Finish: medium, smoky, grassy, and lemony. Bitter oranges in the aftertaste. Comments: awesome nose, good palate. The bear defeated the wolf in my book.
84 points - Serge Valentin, whiskyfun.com