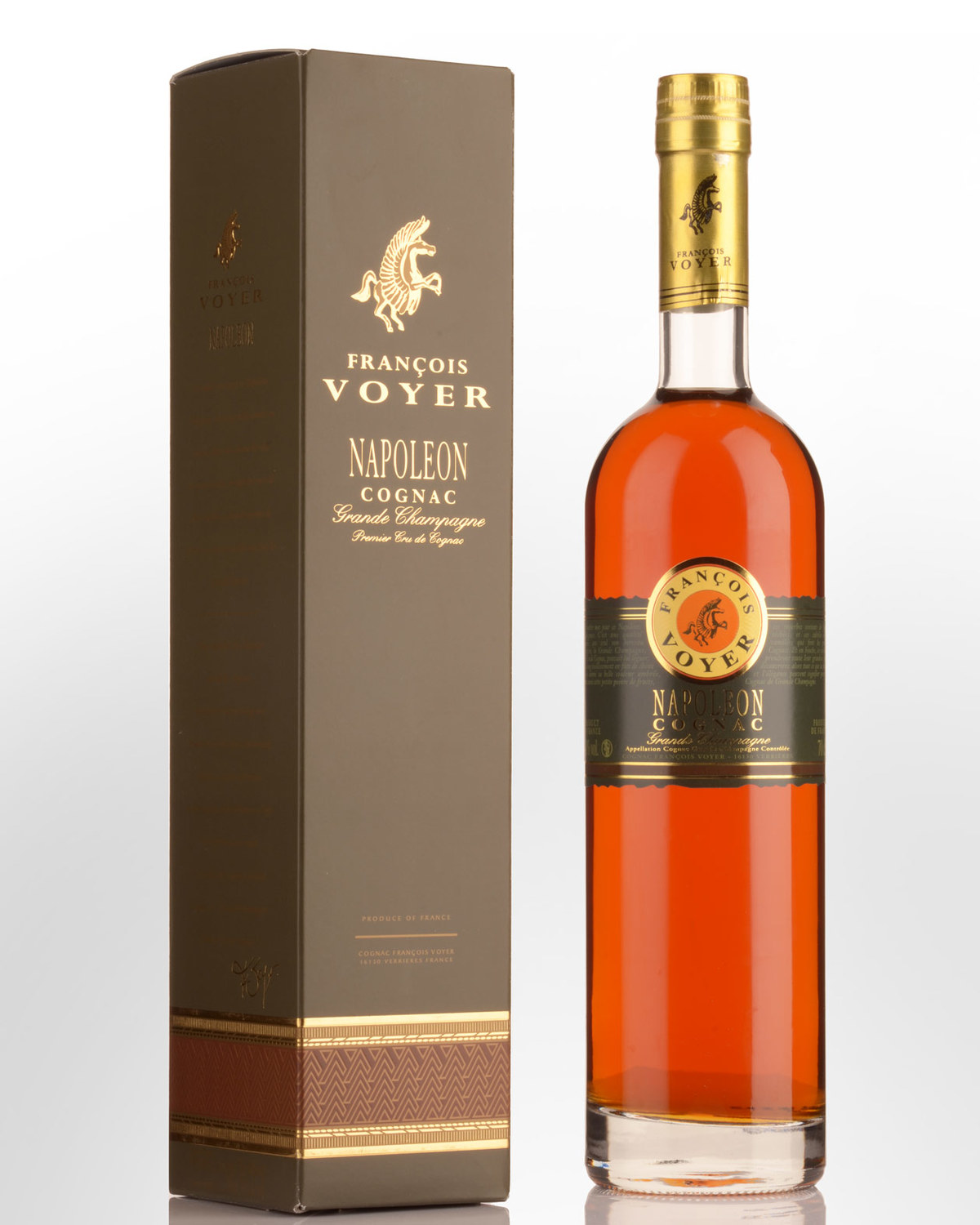 Francois Voyer Napoleon Grande Champagne Cognac 15 Year Old (700ml)
In our experience of tasting wines and spirits from all corners of the world, there are some common lessons to be learnt.
Firstly, big name brands do not necessarily translate into better quality. Many of our most exciting discoveries have come from producers that take an understated approach to marketing, letting the quality of the product sell itself. Which is why we search far and wide to find the best examples rather than waiting for the latest 'hot' reviews or distributor catalogues. We attempt to taste anything and everything where possible, regardless of price or pedigree - which is why when we discover a hidden 'gem' we're all the more excited.
Secondly, we've observed that the best outcomes are achieved when experienced people are growing grapes in the best terroir. Similarly, when it comes to fine spirit production, maturation in high quality oak is paramount. Pioneering research into the processes of spirit maturation has been taking place in Scotland for some time. Following a recent meeting with Glenmorangie & Ardbeg's Head of Distilling and Whisky Creation, Dr Bill Lumsden, we learned that Glenmorangie use only first and second fill barrels. After the second fill, the barrels are sold off to other distilleries, intent on cutting costs, or broken down to be used as planters. Lumsden attributes the 'bright and fresh' characteristics in his whiskies - regardless of age, to this staunch but costly practice.
Another famous whisky example; Glenlivet 12 Year Old, in which a less obsessive approach to oak selection yields a spirit that seems 'muted' or even dull, by comparison the Glenlivet Nadurra 16 Year Old which is matured in first-fill casks and despite being four years older than the twelve is remarkably bright, fresh and lively.
By now you must be wondering how all of this relates to Cognac. The Cognac of Francois Voyer is produced on the Voyer family's estate, planted to just 28 hectares, located inbetween Verrières and Ambleville, in Cognac's best appellation, Grande Champagne. Not surprisingly, given the quality of the company's fifteen year old expression, maturation has taken place in top quality, new Limousin French oak casks.
Tasting Notes: Brilliant copper colour with burnt orange hue, a superb sight. Lifted nose, revealing dried flowers, ripe peach above mixed peel and marmalade, hints of cigar box and spice. The full bodied palate delivers flavours of fresh ripe stone fruits over a strong spicy background, with hints of creamy vanilla and toasted almond emerging. An exuberant flavour profile. The mouthfeel is luscious and ripe, yet retains a degree of focus thanks to a sense of fine dry tannin and fresh acidity, not dissimilar to that experienced in a well balanced wine. Again, a direct relationship with the land on which the grapes are grown. The aftertaste is very soft, smooth and creamy, showing flavours of ripe peach and toasted almond and certainly demands another sip, if not another glass! A wonderful Cognac.
40.0% Alc./Vol.
 Click here to learn more about Cognac.