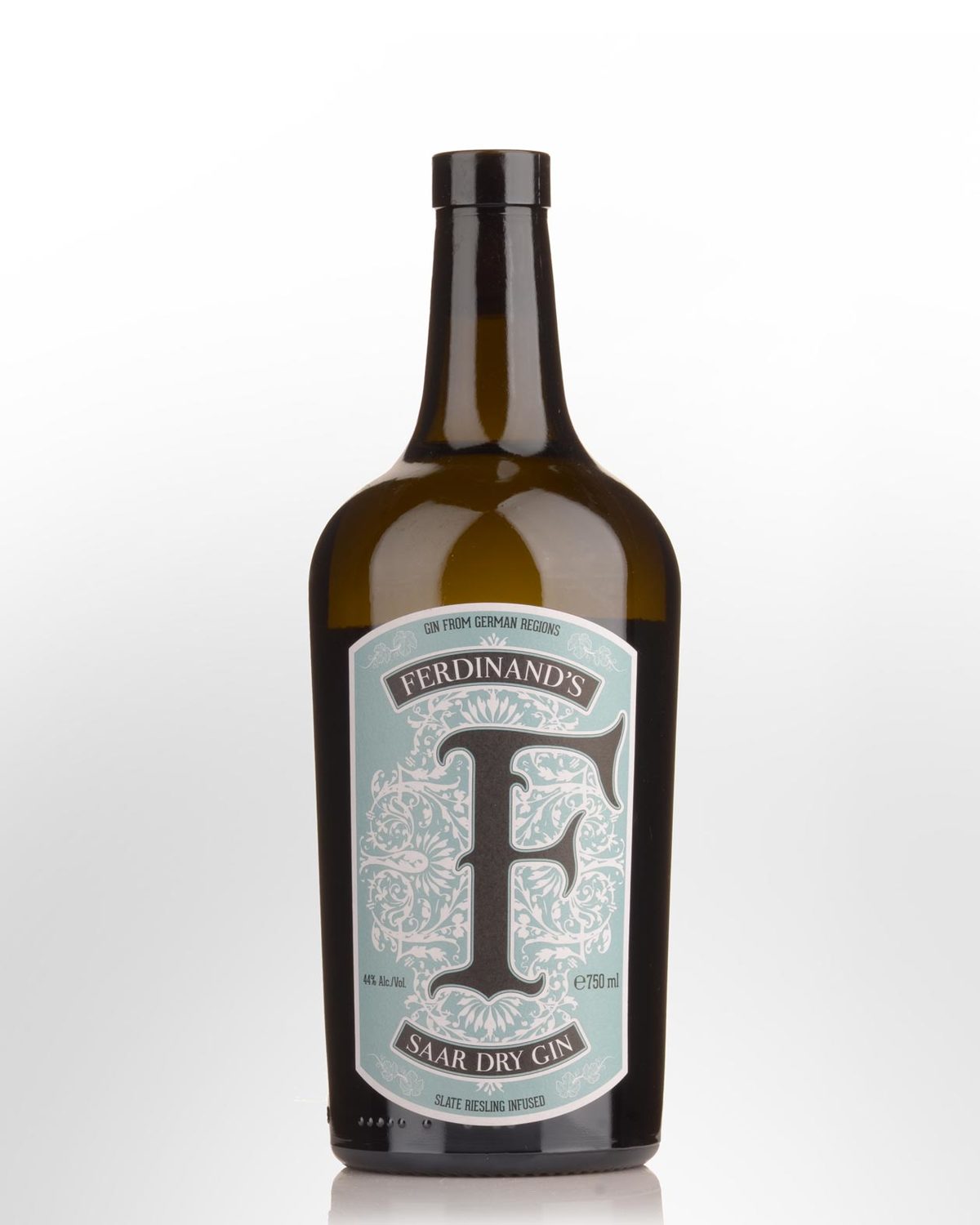 Ferdinand's Saar Dry Gin (750ml)
GERMANY
Possibly the first gin to list wine as an ingredient, being made from hand-picked Riesling grapes from the steep shale slopes of the Zilliken estate on the grand Saarburger Rausch site. Master Distiller Andreas Vallendar also employs over 30 finely balanced botanicals taken from the vineyards and their own cultivated plants. Along with the basic ingredient of juniper, other regional ingredients such as sloe, rosehip, angelica, hop blossom and rose make equally important constituents. Exotic botanicals such as almond shell, coriander and ginger round off a complex profile.
Tasting note:
Fruity on the nose: Myer Lemon, semi-ripe pear and light juniper, with the citrus later dominating. Creamy and succulent lemon meringue, vibrant peppercorn and coriander seed flavours round off with light juniper and spicy warmth. The succulent mouthfeel is the highlight of this gin, equaled by the superb tangy finish.
44% Alc./Vol.
Other reviews...
"Very modern in style with juniper challenged in dominance by a plethora of other non-traditional gin flavours".
5 stars.
- www.diffordsguide.com