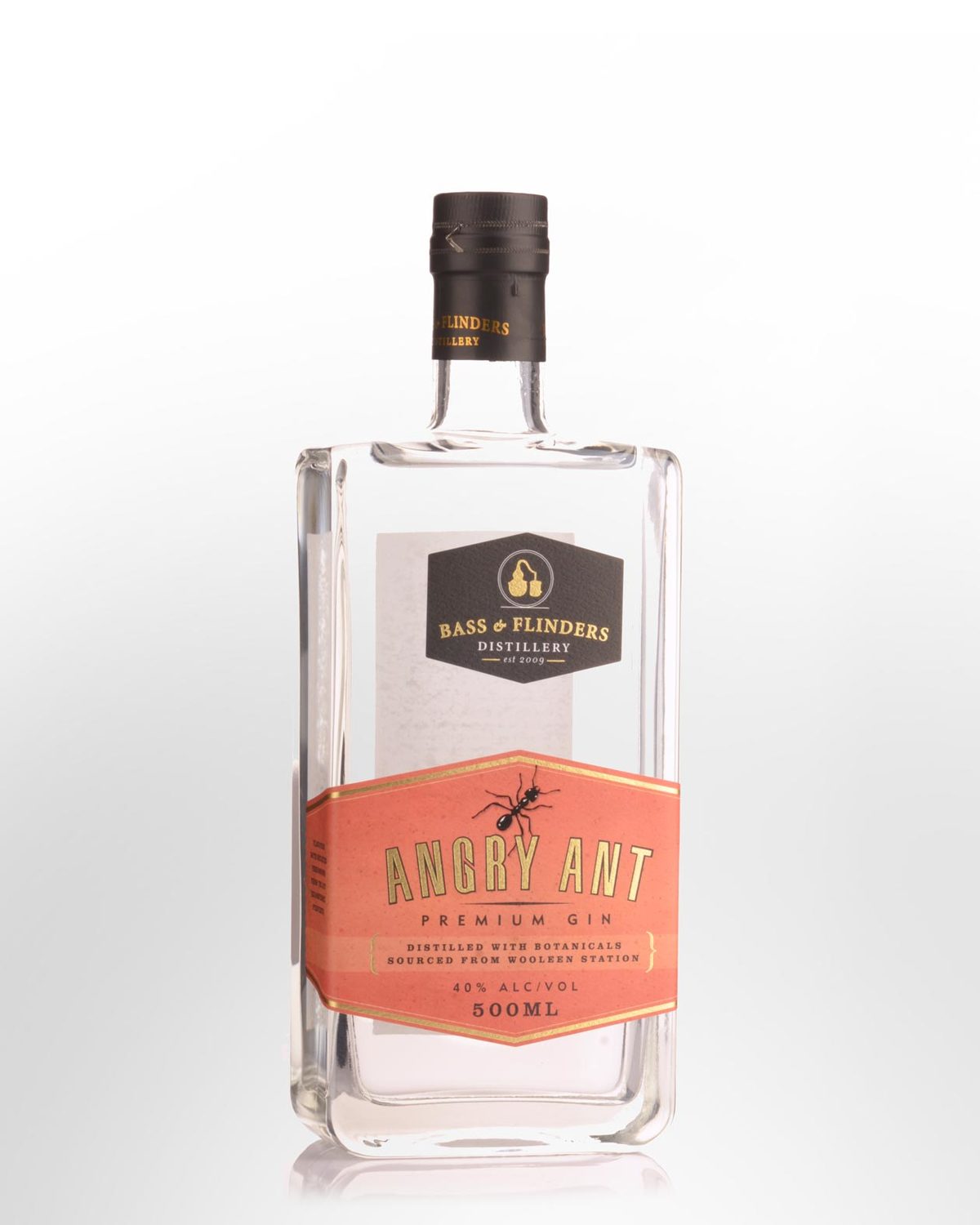 Bass & Flinders Distillery Angry Ant Gin (500ml)
Mornington Peninsula, Victoria,
AUSTRALIA
Tasting note: [LOT 1 tasted] Perfect clarity showing considerable viscosity. Dryish bouquet captivates with intriguing fruity aromas reminiscent of Maraschino cherries, fresh prunes, rhubarb tart or semi-ripe nashi pear. Second pass ups the vibrancy and introduces citrus peel, pine needle, sap and balsa-wood like notes. Feather light on entry, developing with a medium bodied, restrained piney / sappy profile and a powerful lemon cough lozenge surge that surprises for this ABV. Ends poised and lively with suggestions of liquorice root, lemon grass, eucalyptus oil and late Vapo-rub in the aftertaste. Exceptionally long. A highly creative, idiosyncratic expression that pushes the boundaries of what gin can be. 40% Alc./ Vol.