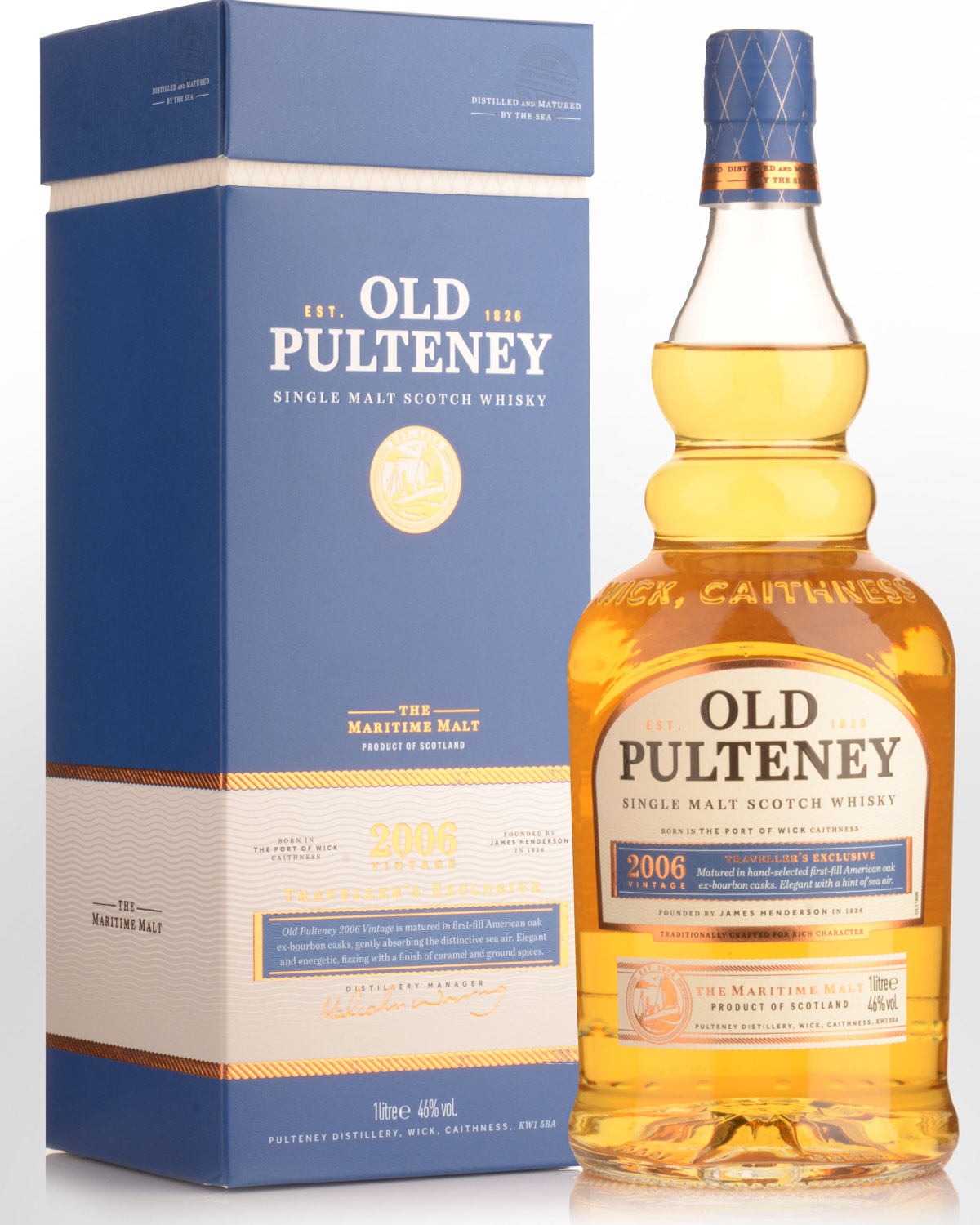 2006 Old Pulteney Traveller's Exclusive Single Malt Scotch Whisky (1000ml) - Damaged Gift Box
Pulteney is named after Sir William Pulteney, who, at the dawn of the 19th century decided to build not a distillery, but an entire town and shipping port next to Wick. Presently owned by Inverhouse Distillers, the isolated Northern Highlander produces a distillate that is typically dry to semi-sweet in style, gently fruity with suggestions of sea air. This Bourbon matured expression was destined for the Duty free market. Distilled in 2006 and bottled at a decent ABV, it should be very indicative of the distillery style. 46% Alc./Vol.
Notes from the producers.... AROMA: Elegant and energetic with an intense melting toffee sweetness and refreshing, spicy overtones. Creamy vanilla and oily lemon follow, finessed by a fragrant, fresh note of the sea air. TASTE: Firm and intense. Flavours of honey and crème brûlée are contrasted by crisp notes of citrus, coconut and green apples. The complexity builds on the palate and culminates in a spicy, fizzing finish of caramel and freshly ground spices.