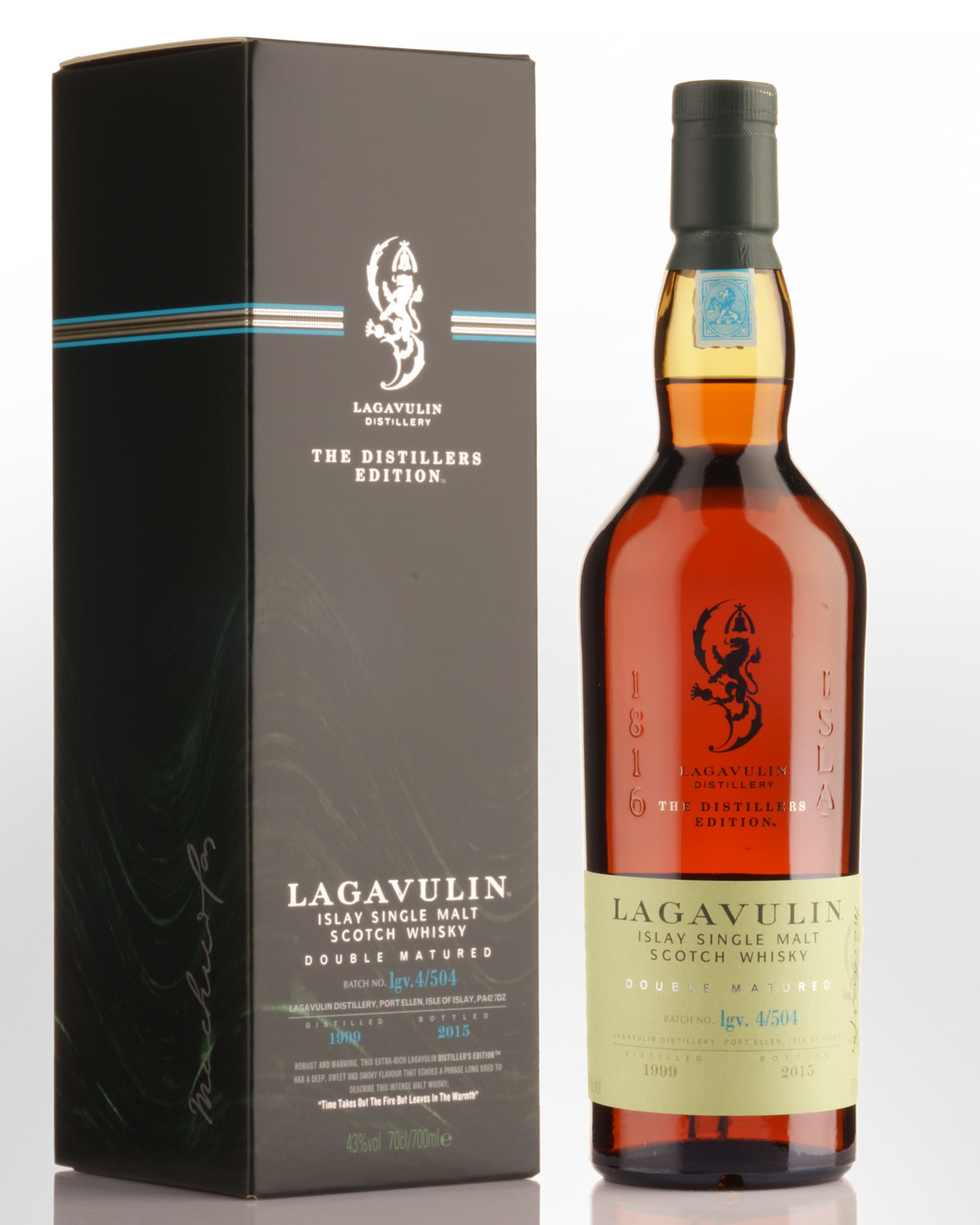 Lagavulin Distillers Edition Double Matured Single Malt Scotch Whisky (700ml) - Damaged Box
When Lagavulin decided to produce a secondary cask-finished version there were doubters who thought nothing could be a match for the pungent strength of whisky. Those sceptics were probably unfamiliar with Pedro-Ximenez. This distinctive 16 Year Old exhibits all the classic Lagavulin sea-spray notes matched by the sweet accents of sun-dried grapes derived from PX cask wood.
Tasting note: [1998 vintage] Polished brass. Iodine, sea spray, kelp, lanolin and white pepper over sweeter scents of vanilla, cocoa and shortbread. Lighter bodied than the standard issue, but also more silky; mildly salty with peat infused raisin bread, honey, pepper and hints of liquorice bullets in the aftertaste. Superb balance. Ends kippery, dry, with the whisky almost taking back seat to the sherry. Like a mouthful of smoked-fruit'n'nut chocolate. Quite feminine by this distillery's standards, but one of the highlights of the DE range. Try it with aged cheeses. 43% Alc./Vol.