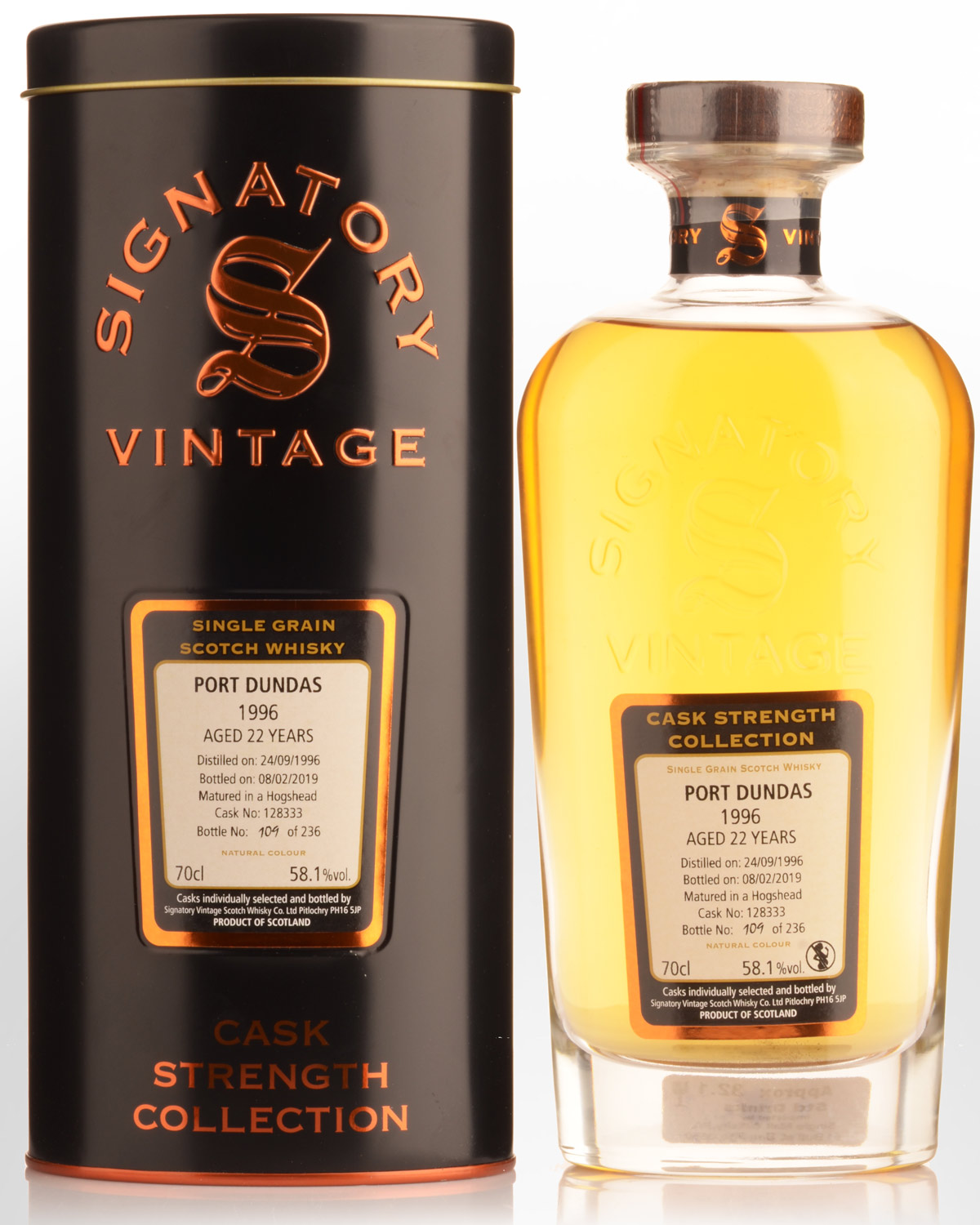 1996 Signatory Vintage Port Dundas 22 Year Old Cask Strength Single Grain Scotch Whisky (700ml) - 58.1% - Damaged Gift Tin
Note: The Signatory range often arrive in to our store suffering from minor damage in transit. This is out of our control. When we dispatch to you we will re-pack to avoid further damage in transit but you should allow for possible dents and scratches to the metal tins.
A very fair price on a cask strength, double-decade Port Dundas. We've sold plenty of these in the past (there's only one or two others on or shelves at the time of writing). The distillery needs no introduction, having closed its doors forever in 2010. Slowly but surely prices are increasing as awareness of its limited nature and generally good to excellent quality gains ground. Our experience with older Port Dundas is of a luxurious Irish-meets-Bourbon-meets-Rum style evocative of oak shavings, crème caramel and ripe stone fruits. Matured in a single hogshead, this one comes with a potent ABV of 58.1%. Non chill filtered. 236 bottles.