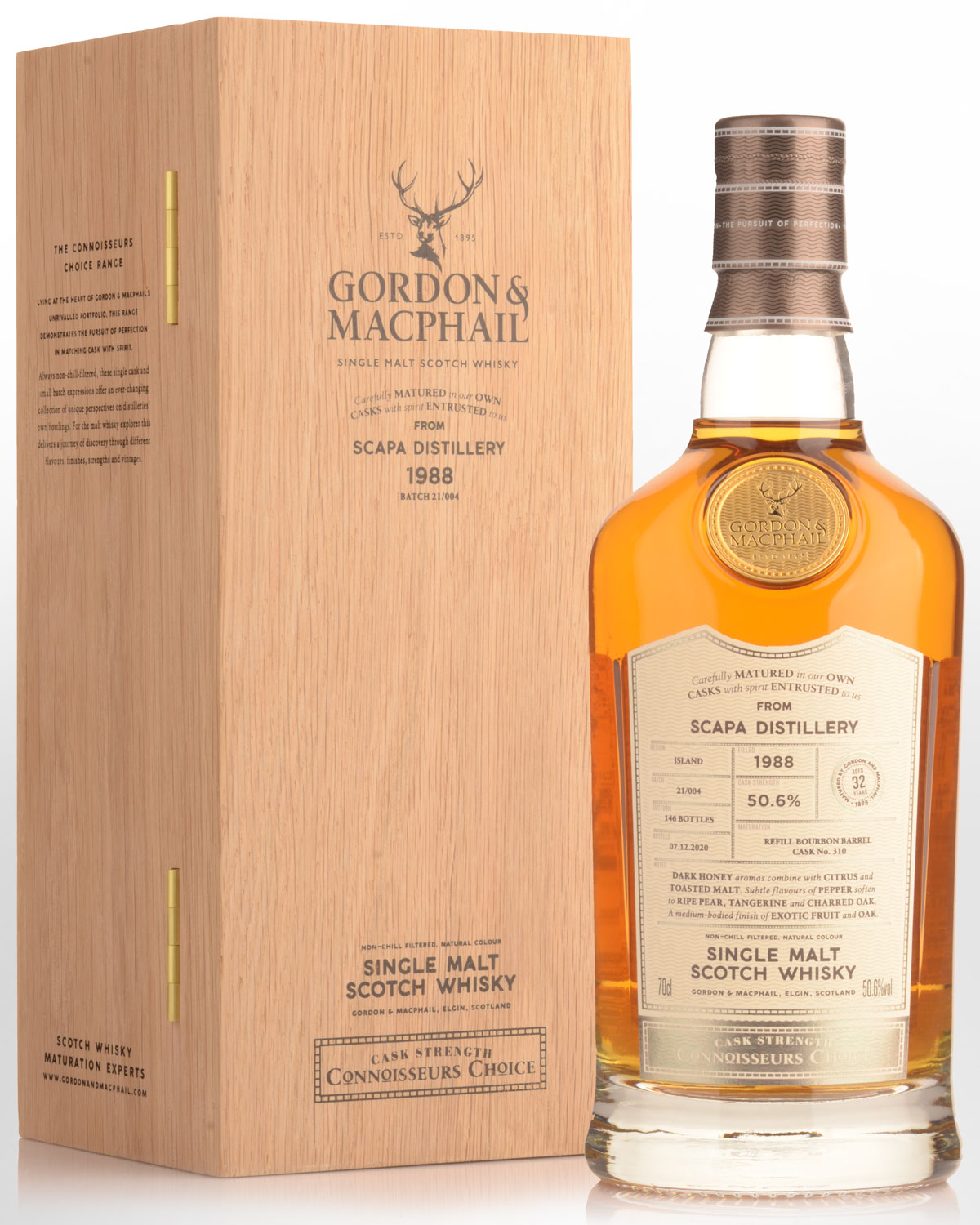 1988 Gordon & Macphail Connoisseurs Choice Scapa 31 Year Old Cask Strength Single Malt Scotch Whisky (700ml)
This is the second Scapa in G&M's latest outturn with a significant age statement, the other being a 29 year old.
Owned by Pernod Ricard, Scapa is another distillery that's almost disappeared from the market place, with just two NAS expressions making up the core range: Glansa and Skiren. A selection of single casks were launched in 2020, and there are about a dozen cask strength bottlings but you have to visit one of Chivas' visitor centres to find them. Part of the scarcity has been attributed to the intermittent supply of aged stocks, with the distillery being mothballed for refurbishments from 1994 until 2006 (production did take place from 1997 using staff from Highland Park, but it was only for a few months of the year). Needless to say, this is highly unusual, even for indies. Cask #310 was a refill Bourbon barrel yielding just 146 bottles. Distilled in 1988, the Australian stocks are next to nothing. G&M describe aromas and flavours of dark honey, toasted malt, pepper, ripe pear, tangerine and charred oak. Non chill filtered. 50.6% Alc./Vol.