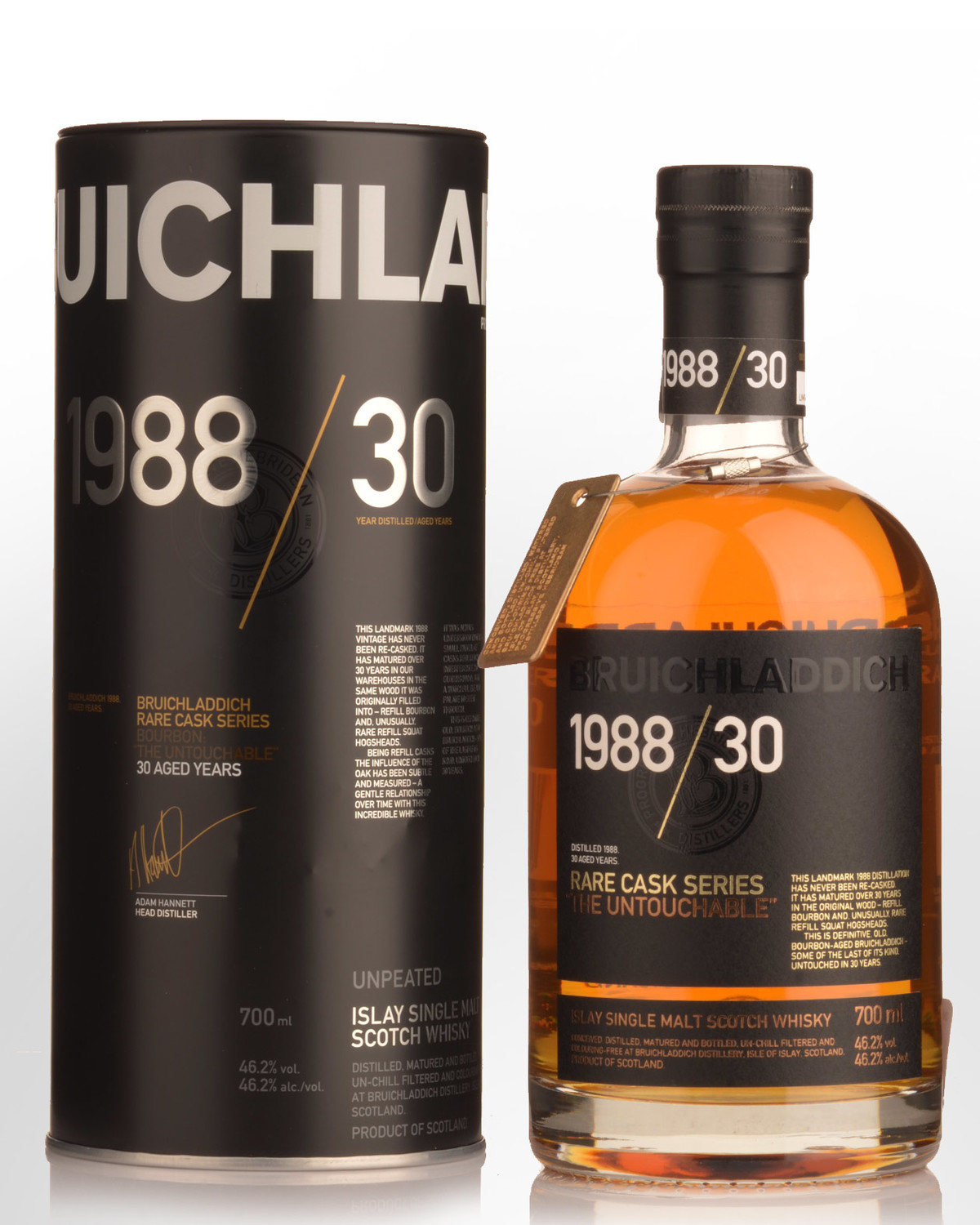 1988 Bruichladdich Rare Cask Series The Untouchable 30 Year Old Unpeated Single Malt Scotch Whisky (700ml) - Damaged tin
Collector's note: the tin has some minor indentations as pictured.
From the distillery's Rare Casks series, 'The Untouchable' was never re-casked, but was kept for over 30 years in refill bourbon and, unusually, rare refill squat hogsheads. Limited to 6000 bottles globally, distiller Adam Hannett considers it one of the great vintages of Bruichladdich, allowing faith in the right wood and the right time to develop a superb spirit showcasing the quality of the distillate, as well as elegance and strength of character.
At the time of writing we have one only.
Notes from Bruichladdich...
Floral aromas of dried hay, buttercups, primroses and coconut oil burst through the nose, followed by vanilla fudge, porridge with golden syrup, sweet citrus, sherbet, apricot and caramel. The palate initially offers notes of coconut, pink grapefruit, granola, malt and toast, slowly developing oak spice, pipe tobacco and fudge, with ripe pineapple, mango and mint building towards the finish.
46.2% Alc./Vol. Non chill filtered.